Chick-fil-A Set to Discontinue Cow Calendars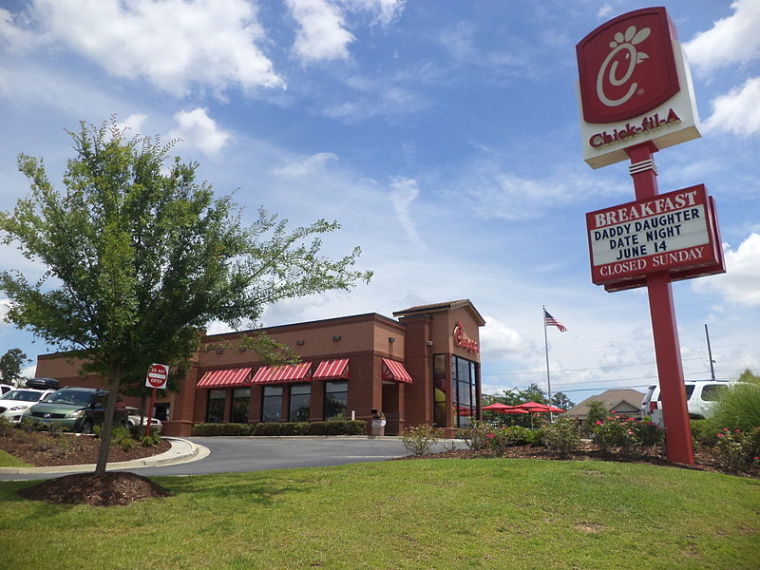 Some bad news broke recently for Chick-fil-A fans, as the popular fast food chain has announced plans to discontinue its Cow Calendars.
The company confirmed the move in an updated post on its website, adding that it will take effect at the end of the year.
A spokesperson for the company told Fox News, "We never like to disappoint our customers, so for that we are sorry, but we will continue to look for new ways to serve our guests in fun and creative ways."
Introduced back in 1998, the Cow Calendars are designed to give more people easier access to Chick-fil-A's food. Free food coupons and details for monthly offers are even included in the calendars.
Among the treats that could be offered to customers with Cow Calendars are the chain's signature chicken sandwich, an 8-piece order of chicken nuggets and even some waffle potato fries.
Because the phase-out of the Cow Calendars isn't taking effect until the end of the year, customers can still take advantage of the offers in the coming months.
Owners of Cow Calendars can continue to drop by Chick-fil-A restaurants in their area, present their Cow Calendar Card and still order the featured item.
Chick-fil-A is accepting refunds on Cow Calendar Cards purchased on or before Dec. 30 of last year for as long as they meet established criteria. The Calendar must be returned to the Chick-fil-A restaurant where it was purchased and it must be in its "original condition" with the Calendar Card still included. The receipt for the Cow Calendar must also be presented when trying to claim a refund.
Cow Calendars that were bought through fundraisers cannot be returned for a refund.
One of the ways the company is trying to make up for the discontinuation of the Cow Calendars is through its Chick-fil-A One app.
The company's One app allows customers to place their customized orders via the app and they can bypass the line when they claim their food. Customers can also opt to pay using the app.
A meter included in the app will continue to fill as customers use it, and once it is filled up, they will be able to claim a free treat.
The company said that "exciting updates" are also coming to the app next month.