China and Russia Top Governments Responsible for Damaging, Vandalizing Churches, Mosques, Says New Study
The Chinese, Russian and Tajikistan governments bore responsibility for the destruction of over 100 houses of worship in their respective countries in 2012.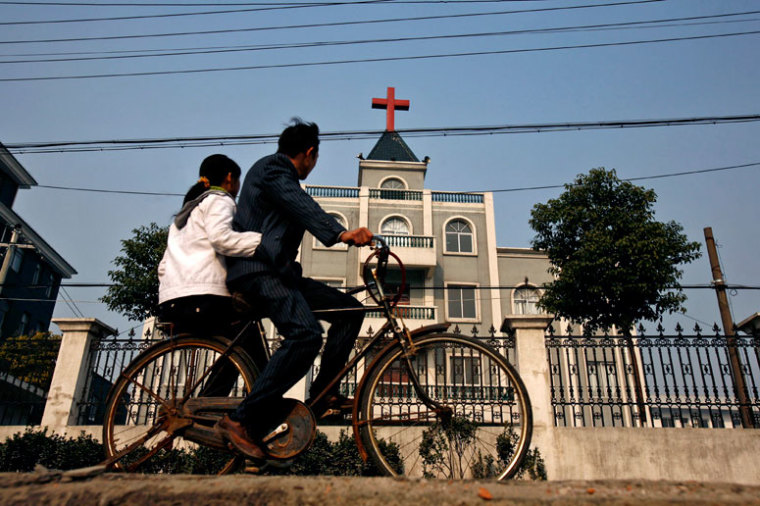 Pew Research Center has found that the three countries, whose populations are 1.4 billion, 146 million, and 8 million, respectively, were among the leaders in terms of the number of incidents of religious property damage. Pew collected data on the "demolition of houses of worship, and the seizure of religious groups' property and government raids of houses of worship that result in property damage."
China, which has no state religion, currently has a minority Christian population. According to the CIA World Factbook, 52.2 percent of the population is religiously unaffiliated, 18.2 percent is Buddhist, and only 5.1 percent are Christians.
The same source also notes that according to 2006 data, among Russia's population, 15-20 percent is Russian Orthodox, 10-15 percent is Muslim, and 2 percent is other Christian. However, it notes that these are "estimates of practicing worshipers; Russia has large populations of non-practicing believers and non-believers, a legacy of over seven decades of Soviet rule."
The CIA Factbook lists Tajikistan's religious demographics as Sunni Muslim 85 percent, Shia Muslim 5 percent, and other 10 percent, in data from 2003.
Countries in the next tier (with 10-99 incidents of property damage against churches, mosques, and temples) included Iran, Saudi Arabia, Indonesia, Azerbaijan, Syria, Pakistan, Angola, Uzbekistan, and Kazakhstan.
"Though such actions were most common in the Middle East-North Africa region (in seven of 20 countries in that region), property was damaged by governments in every region of the world. Destruction of religious property was least prevalent in the Americas, where only two countries, Venezuela and Cuba, of 35, saw destruction of religious property," the report stated.
Pew noted that religious groups across the board had faced this type of resistance from the government in 2012.
"A Jewish cemetery in Lebanon was destroyed as part of a road construction project. And in Pakistan, military forces demolished a Hindu temple in Karachi. Similarly, in the Banda Aceh, a city in Indonesia, the government ordered several Buddhist temples and Christian churches closed under pressure from a Muslim group," it noted.
Pew released its research following the recent demolition of Sanjiang Christian Church in Zhejiang province.
Thousands of Christians tried to protect the church from government plans to demolish it, even forming a human wall outside the building earlier in April, but authorities destroyed the church earlier this week, claiming that it violated building codes and used illegal structures.
The Protestant church cost an estimated $4.6 million to build over a six-year period in the city of Wenzhou, and was largely funded by donations from the congregation.
"I suspect it is a well-orchestrated campaign in order to contain the rapid growth of Christianity," said Bob Fu of the China Aid Association, according to AFP.
"The deliberate wounds will take years to heal and the remaining little trust between the Chinese government and Chinese religious communities is gone."