China Tightens Grip on Christianity, Says Gov't Will Ordain Priests, Not the Church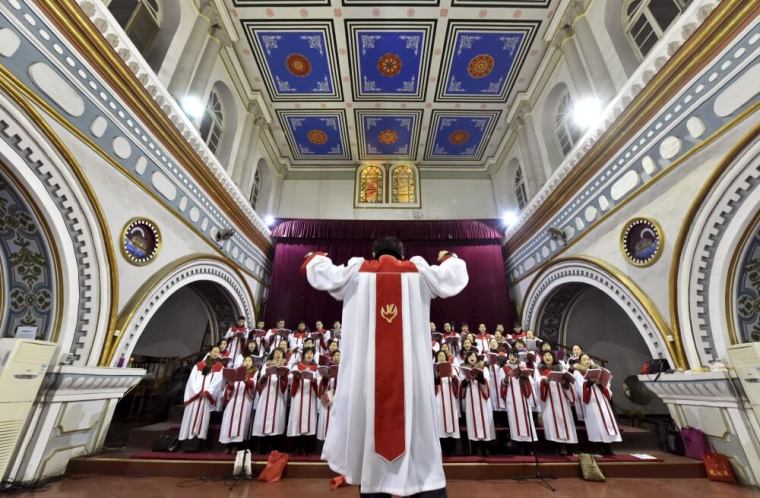 The Chinese government has reportedly continued tightening its grip on Christianity, influencing the nation's two government-controlled Catholic organizations to agree to ordain bishops "under the leadership of the government."
UCA News reported that at a recent coalition meeting, the bishops' conference and the Chinese Catholic Patriotic Association also agreed to convert unregistered clergy to the open church.
There have been tensions between the Vatican and the government-controlled Catholic church in China due to the practice of government-elected bishops, which has been going on for years.
Back in 2010 the Vatican said such moves "manifest a repressive attitude with regard to the exercise of religious liberty, which it was hoped had been consigned to the past in present-day China."
International Christian Concern, which has been monitoring the ongoing church crackdown in China, noted that it is the Vatican that is supposed to elect church leaders, and not the government.
"A primary reason for this is to maintain that the government has no influence in the inner workings and teachings of the Church. China is attempting to control Christianity in two ways; demolishing the Christian image and arresting leaders, and manipulating them through a government run church," the group said.
"Either way Christianity is facing difficult times in China, but their numbers still grow. That is a testament of the power of the Gospel, not the success of the government and the state."
The crackdown on Christianity has been seen in the forced removal of hundreds of church crosses across several Chinese provinces, and the arrests of underground church pastors and congregants who have stood up to church demolitions.
Chinese authorities have also arrested and formally charged Pastor Gu Yuese of Hangzhou's Chongyi Church, the largest government sanctioned church in China. Though the official charges against him have to do with embezzlement of church funds, activists such as China Aid President Bob Fu told The Christian Post that Gu has been targeted because he stood up to the removal of crosses.
"The top leadership is very increasingly worried about the rapid growth of Christian faith and their public presence, and their social influence," Fu told CP.
Last week reports came on noting that Catholic officials will soon also be required to carry around ID cards, same as Buddhist monks, or else risk losing the right to preach.
Report also said that Protestant church leaders, along with Islamic leaders, are also expected to follow suit and face the same ID requirements.
"ICC is distressed to hear of the Nazi-like identification credentials for Christian leaders in China. Our concern is that this new requirement will force many churches and their leaders underground," ICC Advocacy Manager Nate Lance said, responding to the news.