China Seizes Trump's Inauguration to Tout Communism over Democracy
China's ruling party says that Western democracy has "reached its limits" as it reiterates the stability of a communist regime.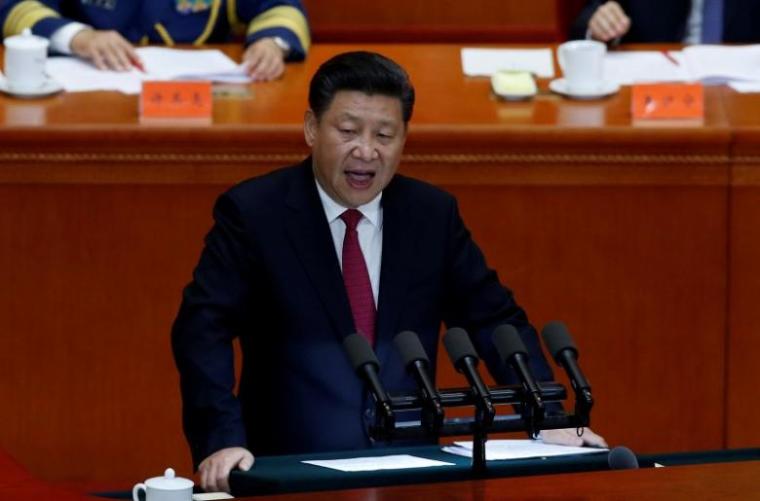 The Communist Party of China, who is gearing up for a biannual reshuffle of senior leadership posts, stressed Chinese unity as a priority while the state media highlighted the divisions in America as a sign that Western democracy has reached its limits, reports Bloomberg.
"Western style democracy used to be a recognized power in history to drive social development. But now it has reached its limits," said an article in the People's Daily, the flagship paper of China's Communist Party. "Democracy is already kidnapped by the capitals and has become the weapon for capitalists to chase profits."
Trump has angered the Asian county with his anti-China rhetoric in which he has branded Beijing as a currency manipulator, accused the country of manipulating global trade with aggressive globalization practices, and refused to honor the one-China policy by holding talks with Taiwan.
"Among all his alternatives, the least desirable for Trump is to act on his previous threats to slap punitive tariffs on his country's largest trading partner and label China a 'currency manipulator' as protectionism only stirs up retaliation," said an article in People, a Chinese publication. "It is highly hoped that the Trump administration could take the interests of its country and the world as a whole into account, and start aiming for win-win cooperation with China as soon as possible."
The Communist Party of China had issued a nationwide media blackout of the U.S. Presidential inauguration ceremony on Friday as a show of contempt to Donald Trump.
China has witnessed a record decline in its global exports since Trump's November victory in the Presidential elections. In a bid to revive his country's economic stature, Chinese President Xi Jinping has hailed globalization to be more advantageous than capitalism in recent international speeches. Meanwhile, the state media in China continues to denounce democracy and capitalism as Western evils in order to gather more support for the ruling Communist Party.
"China's rising wealth has brought greater global presence, but that's not enough," said Zhang Ming, a political science professor at Renmin University in Beijing. "The Communist leaders want that someday China will matter globally for the nature of its political system and create its own universal values."