Chinese Christian Businessman Set to Build Massive $1.2 Million Noah's Ark in Canada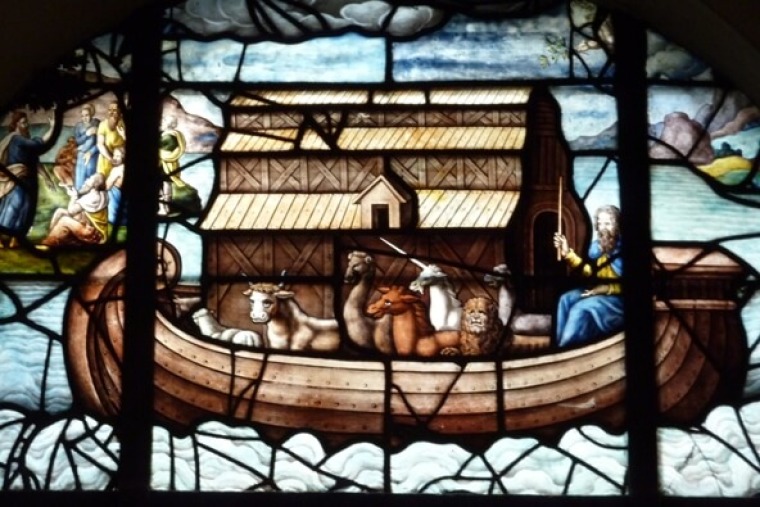 A Chinese businessman who years ago converted to Christianity from Buddhism is reportedly set to build a massive life-sized replica of Noah's Ark in Moose Jaw, Saskatchewan, believed to cost around $1.2 million.
Marc L'Hoir, who manages Sunset Cemetery in the city, revealed that businessman Wenqing Sun has already built such a life-sized Bible theme park in the city of Shenyang in northern China, and is looking to spread the Gospel message around the world.
"He actually converted from Buddhism to Christianity and this is just part of his spreading the word of Christianity throughout the world," L'Hoir said, according to CBC News.
The cemetery south of Moose Jaw has already been approved as the site where the new theme park will be built, with L'Hoir sharing that the "one-of-a-kind tourist attraction" will bring people from across the world for a visit.
"You know how many people go to Vatican City? How many people go to Jerusalem to the Wailing Wall? So once the word gets out and we start marketing it, I think it'll be a real tourist attraction for Moose Jaw," he added.
"Plus it's going to enhance the cemetery," L'Hoir said. "Hopefully people want to be buried there."
Mike Wirges, who is the Rural Municipality of Moose Jaw administrator, noted that the theme park, which will feature an Ark 136 meters long, 23 meters wide and 13 meters high, will not be a theme park in the conventional sense.
"It's not by any means anything you would attribute to a theme park, like rollercoasters or anything like that. It's just a passive park that people would essentially walk through," he said.
National Post reported that the biblical project will take over four years to be completed and will cost about $1.2 million. Workers from China are expected to be brought in for the construction.
There have been several other Noah's Ark projects in recent times, including some made for real cross-Atlantic journeys.
One such project was The Ark of Noah, built by Dutch carpenter Johan Huibers, standing at 410 feet long, 95 feet wide, and 75 feet tall, with the ability to carry up to 5,000 people at a time.
The Ark was scheduled to make a cross-Atlantic journey to the 2016 Paralympics in Brazil, but those plans were postponed following economic and political unrest in the South American country, combined with the threat of the Zika virus.
An even bigger project dubbed "The Ark Encounter," led by Creation Museum CEO and President Ken Ham, opened up to much media attention on July 7 in Kentucky.
A crowd of 7,000 witnessed the official ribbon cutting ceremony that week, with Ham telling The Christian Post in an interview: "In a world that is becoming increasingly secularized and biased, it's time for Christians to do something of this size and this magnitude."
He added that the Ark stands as a reminder.
"To remind the coming generations of the truth of God's word. It's our way of presenting the truth of God's Word to the world."