Chip and Joanna Gaines Respond to the Heartbreak Over End of 'Fixer Upper' (Video)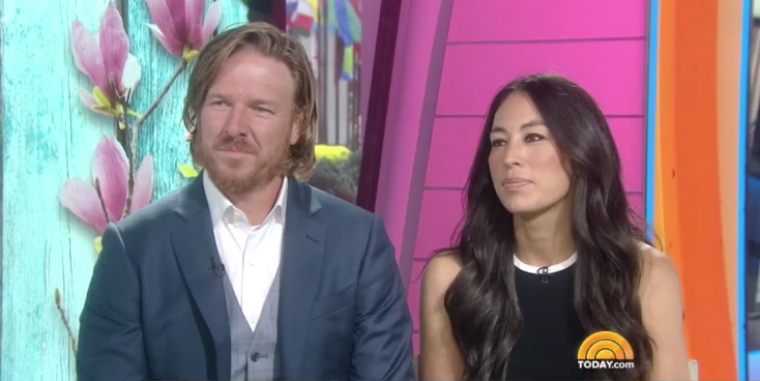 Popular television couple Chip and Joanna Gaines made their first live appearance together since announcing last month that "Fixer Upper" will be ending and the couple talked about the response they've received from fans over the news.
"We've kind of all grown together, I feel like, with the audience. They've come alongside with us," Joanna told TODAY anchor Savannah Guthrie. "But on the other side I feel like there's so much encouragement, even though it was sad, I feel like they also get it. We have this young, growing family and I just think that's one of the biggest reasons we wanted it to end."
The Christian duo announced last month that their beloved HGTV hit series is ending after five seasons.
Chip, who made jokes about his mom getting kicked out of her circle of friends because of the cancellation news, explained how hard it really was to be working on the home renovation show all the time.
"Nobody knows when you get into something like this! When we got into this, because I'm an idiot, I thought this was a get rich quick scheme, so I was like sweet! I thought I could work eight hours a month, but unfortunately, it's not quite that easy," Chip admitted. "The emotion and the amount of energy it takes to pull something like this together, I can't speak on anybody else's behalf, but for Jo and I, every day we showed up to work, we wanted to be the real deal."
They also responded to rumors that they were ending the successful remodeling series due to marital problems. The parents of four claimed they were better than ever.
"For us, the most important thing in the world is Jo and I's relationship, followed by the well-being of these four kids and we didn't want to push and red line it so far that one day we woke up and realized, we're at the point of no return," Chip explained. "So we wanted to take a step back and focus on the thing that is the most important thing in the world, which is Jo and our relationship."
"We are as healthy as we've ever been but I just didn't want to keep continue pushing this envelope to the fullest extent. We are very thankful that we had the opportunity to step back and take a break," Chip added.
The crafty man explains all this and more in his new book Capital Gaines: Smart Things I've Learned Doing Stupid Stupid Stuff.
According to the book's description, Capital Gaines follows Chip's journey as a "serial entrepreneur who was always ready for the next challenge, even if it didn't quite work out as planned."
The Gaineses ended the intimate interview with some humor as Chip ran to the adjoining set of TODAY and gave Matt Lauer a huge smooch live on TV.
The final season of "Fixer Upper" begins airing on Nov. 28. For further information, visit the couple's website.