Chris Brown Named in $1 Million DOJ Case for Allegedly Defrauding Philippines Church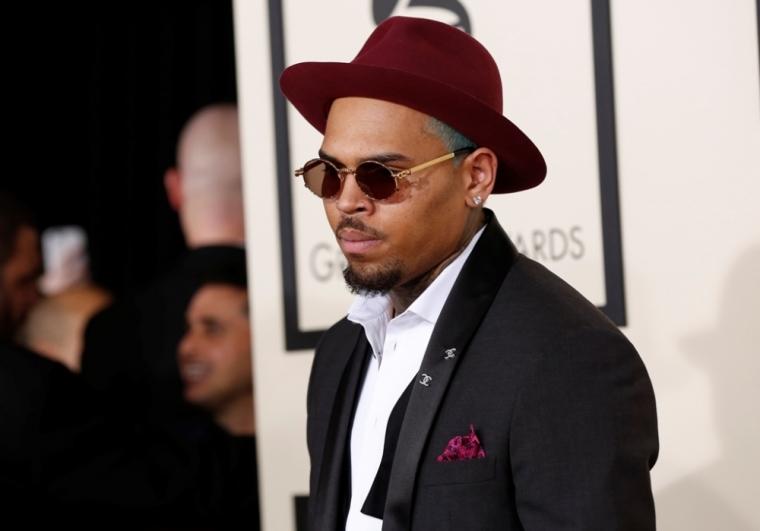 The Philippines Department of Justice has issued a subpoena against rapper Chris Brown for allegedly defrauding a Christian church out of $1 million after he canceled a performance at a New Years Eve event and failed to return the money.
Brown's name appears on the subpoena along with Canadian promoter John Michael Pio Roda after a $1 million estafa complaint was filed due to the singer skipping a scheduled musical performance for the Church of Christ in the Philippines, which is called Iglesia ni Cristo, on Dec. 31, 2014, at the Philippine Arena.
According to GMA online Brown and Roda were paid $1 million in advance and canceled without paying any of the money back.
Ahead of the subpoena being issued, Brown, 26, was performing in Manila and initially held in the Philippines Tuesday, July 21 because of the complaint that was filed. While he was finally cleared to leave the country by the Bureau of Immigration on July 24, Roda was not, according to the Manila Bulletin.
The estafa complaint under Article 315 of the Revised Penal Code, says that Brown disappointed fans by missing the New Year's Eve concert that he was paid over $1 million to perform at.
"To the dismay of the ticket holders, respondent Chris Brown did not perform at the concert. He did not even arrive in the Philippines," the complaint reads in part, according to the Manila Bulletin.
"As a consequence, complainant was subjected to embarrassment and it was publicly scrutinized as many fans who bought tickets were angered by respondent Chris Brown's nonperformance."
For the criminal aspect, she explained the intent to defraud on the part of the respondents must be established.
"But in estafa cases the main objective is how to recover the money so there is also civil aspect that may involve recovery of money via civil suit," Justice Secretary Leila de Lima added.
De Lima said that a preliminary investigation is taking place in the matter that could become a civil and criminal case. However, it must first be proven that Brown and his promoter intended to defraud the church that paid him to perform, according to the Manila Bulletin.
While it's unclear just how much the legal complaint will impact Brown as the case is being investigated, the singer has recently been expressing his feelings of frustration with the devil on social media.
"When u tired of the [expletive] devil ruining your life and u hear God speak for the first time. No one knows what I deal with on a day to day. The average man wouldn't hesitate to blow his [expletive] brains out ...," Brown wrote in an Instagram post last week. "Most won't understand the genius and beauty in change and learning and the people who have devilish intentions will win in the short term. My soul will always be pure of heart."
Despite many of the obstacles and setbacks he has faced publicly, Brown has made it clear that his Christian faith molded him throughout the years. In 2012, the singer appeared on MTV's "This is How I Made It" program where he opened up about his humble beginnings in a church where he grew up in Tappahannock, Virginia.
"It was difficult growing up. We didn't have everything we wanted," Brown revealed on the episode that aired three years ago. "We were used to two pairs of shoes for a school year. We used to go to church every day. I was one of those kids that had more church clothes than school clothes."
Brown is on a world tour and is currently performing in Tel Aviv, Israel.