'In Our Generation Marriage Has Been Distorted to Our People Because It Hasn't Worked,' Chris Brown Claims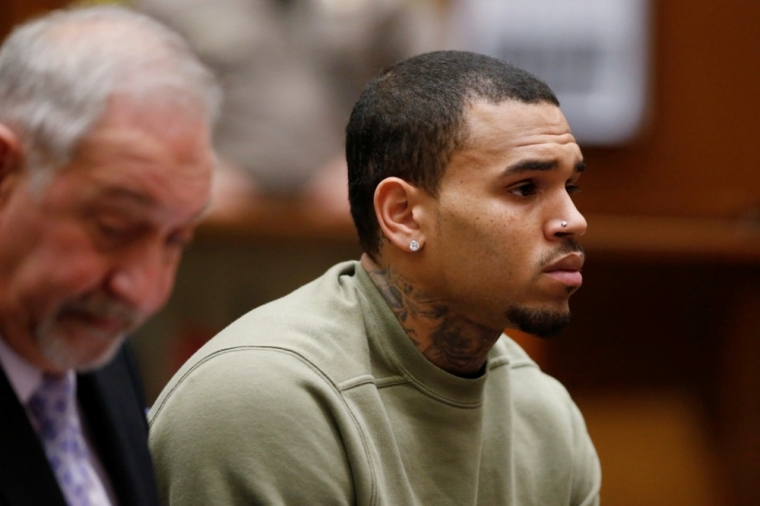 Multiplatinum R&B singer Chris Brown recently made an appearance on the syndicated radio show Power 105.1's "The Breakfast Club" on Monday where he discussed various topics including marriage and having children.
The 25-year-old singer expressed his opinion on why marriage seems to be less appealing to millennials.
"I'm cool with having a baby," he said. "The marriage thing, I'm not cool giving [a woman] half of what I earned all my life. In our generation marriage has been distorted because it hasn't worked. [For] the older generation it has worked. Our generation 'what we've seen' [it hasn't worked]."
Brown believes the younger generation, or those who are in their 20s and teens are focused on partying or what he labels the "turn-up." That also hinders the youth from pursuing marriage.
"Those values aren't instilled in us," he said. "We don't have leaders to instill that. I'm not going to be that leader because I'm not going to turn up with you."
Without effective leaders to communicate the importance and value of marriage to this generation, it's hard for the youth to understand why it's necessary.
"Certain females' mentalities aren't on that. Young dudes we aren't trying to get married right now. You have a couple of us, but we're not," he continued.
Brown said that as he progresses further in life he'd like to have children and might even consider marriage as he learns more about himself as a person in his 30s.
The singer's highly publicized relationship with fellow singer Rihanna changed the perception of Brown in the public eye after he assaulted her in 2009. He's been fighting to earn the respect of the industry and the public ever since, which he feels is harder to do for a black man in America.
"The Breakfast Club" hosts compared Brown's plight to Justin Bieber who's been trying to clean up his image after years of bad press. Host Charlemagne believes the media is actually supporting Bieber's comeback while Brown has had more of an uphill fight.
"It's skin color," he said. "Ya'll know this music industry. It's 1935. It's just a different face. People don't speak up and say how it is, but you got us. I can go and make an R&B song, but it's going to go so far on rhythmic [radio], maybe touch a top 40 station, but you get another artist of a different color singing, it's the newest generation of music."
Brown is on tour with fellow singer Trey Songz and released a collaborative album with rapper Tyga earlier this month titled Fan of a Fan.