Chris Pratt engaged; actor vows to 'live boldly in faith' with Katherine Schwarzenegger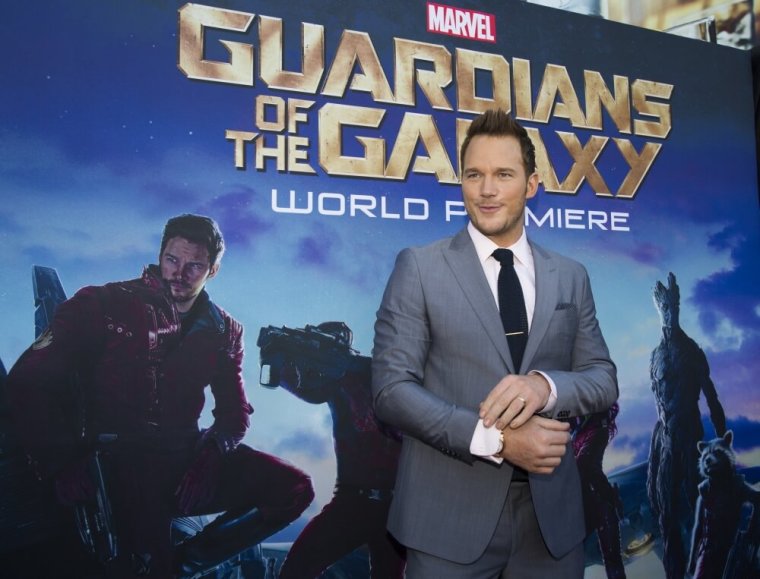 Actor Chris Pratt has announced his engagement to Katherine Schwarzenegger and said he's excited to "live boldly in the faith" with his future wife.
On Monday, Pratt, 39, revealed on Instagram that Schwarzenegger, the 29-year-old daughter of Arnold Schwarzenegger and journalist Maria Shriver, accepted his proposal.
"Sweet Katherine, so happy you said yes! I'm thrilled to be marrying you. Proud to live boldly in faith with you. Here we go!" he captioned with a diamond ring emoji.
Pratt also posted about the engagement on Twitter, suggesting they were sharing the news early.
"Ideally we'd have kept this secret for as long as…," he tweeted to his 6.6 million followers along with a link to his announcement on Instagram.  
The "Jurassic World" world star and Schwarzenegger began dating earlier last year, and in December, Pratt said he was "thrilled God" put her in his life.
For Schwarzenegger's birthday, Pratt gifted the lifestyle blogger a wooden frame of Jesus with 1 Timothy 1:14 on the inscription: "Grace mixed with faith and love poured over me and into me. And all because of Jesus," the frame read.
The pair, who met through Schwarzenegger's mother, are both professing Christians. Although raised Catholic, Schwarzenegger has regularly attended Hillsong Church with Pratt over the last few months.
She often shares inspiring quotes on Twitter and recently retweeted Pastor Chad Veach: 1 Corinthians 13: "Love is large and incredibly patient. Love is gentle and consistently kind to all. It refuses to be jealous when blessing comes to someone else. Love does not brag about one's achievements nor inflate its own importance."
Meanwhile, the actor, who is currently embarking on a 21-day combination of fasting and prayer inspired by the Bible, regularly uses his platform to share his faith.
When accepting the Generation Award at the MTV Movie & TV Awards, he shared nine points of advice, including Christian guidance.
"God is real. God loves you. God wants the best for you. Believe that. I do," he said.
Pratt told the AP that he feels compelled to share his faith so publicly because of the current state of the world, as well as "what I'm feeling called to do right now."
"That kind of a message, it might not be for everybody. But there is a group of people for whom that message is designed," he said. "And nothing fills my soul more than to think that maybe some kid watching that would say, 'Hey, I've been thinking about that. I've been thinking about praying. Let me try that out.'"
Pratt finalized his divorce from ex-wife actress Anna Faris in October 2018. They were married for nine years and share together their 6-year-old son, Jack.