Chris Pratt Faith 'Restored' When His Son Was Born 9 Weeks Early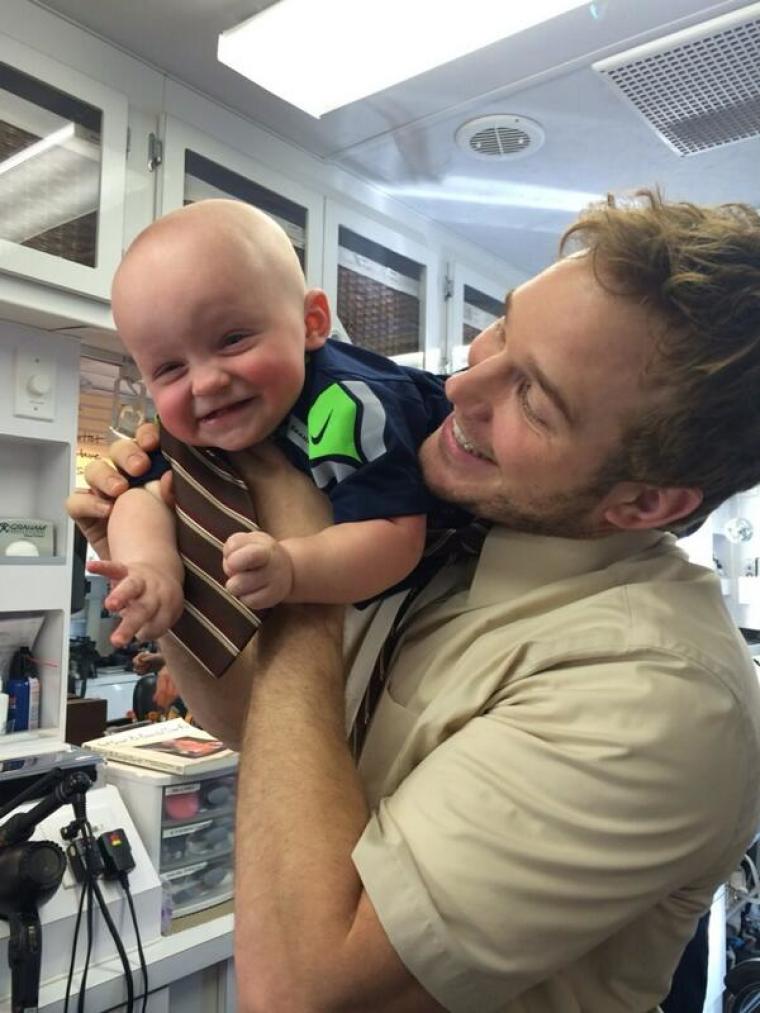 Actors Chris Pratt and Anna Faris wanted to start their family soon after getting married, but they never planned on a medical crisis bringing them closer together. Pratt recently opened up about the birth of his premature son Jack and how it restored his faith in God.
"We were scared for a long time," Pratt said of the time his son Jack spent in the Neonatal Intensive Care Unit after being born nine weeks early. "We prayed a lot."
"It restored my faith in God, not that it needed to be restored, but it really defined it," Pratt told People magazine. "The baby was so beautiful to us, and I look back at the photos of him and it must have been jarring for other people to come in and see him, but to us he was so beautiful and perfect."
Fatherhood is something that Pratt wanted to experience and is loving every minute that he gets to spend with Jack, now almost two years old. After Jack was born, Pratt spoke with Ellen DeGeneres about what fatherhood meant to him and how he was embracing it.
"To see a baby get that excited by everything because everything is a first … Everything is a brand new experience. The first time they realize that the sound they're hearing is the thing that they're seeing. An experience for them and I'm reliving all the firsts all over again. The first time he recognizes the first laugh or me, or the first taste of something sweet. We're certainly lucky parents," Pratt said.
"He is such a fighter, he's amazing," Pratt also told People. "He's so open and there's no fear in him no matter what. He is so charming that my plan is just to let him take care of us as soon as he's old enough."
Pratt can be seen in "Guardians of the Galaxy," while his wife, Anna Faris, can be seen in CBS' comedy "Mom."