Chris Pratt Takes Son to Church on Sunday in 'Happy' Outing Post Anna Faris Split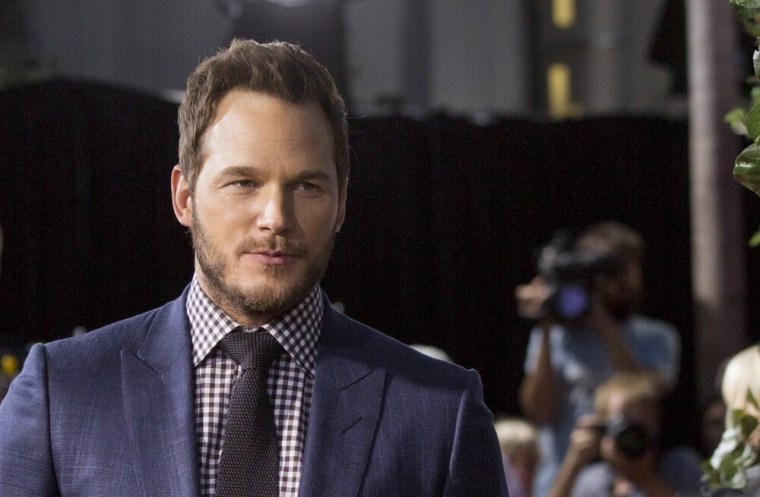 Actor Chris Pratt recently announced that he and wife Anna Faris were splitting after eight years of marriage but instead of laying low from the public, the professing Christian was spotted happily attending church with his son.
As reported by TMZ, the "Guardians of the Galaxy" actor was seen taking his almost 5-year-old son, Jack, to a service at Pastor Chad Veachs' Zoe Church at the Del Rey Theater in Los Angeles Sunday morning.
"Chris looked good. He was in a great mood. He seemed happy to be out with his son. He met up with friends for the church service," a source told PEOPLE.
Pratt's church attendance was his first outing since both he and Faris announced they were separating on social media. Paparazzi took photos of the 38-year-old actor, dressed in casual contemporary fashion and carrying his son Jack out of the service but unlike his father, the little guy wore a wide-brimmed hat and cowboy boots to church.
The Virginia native, who has been vocal about his Christian faith, skyrocketed into fame in 2014 with leading roles in "Guardians of the Galaxy," "Jurassic Park" and "The Lego Movie." He announced his separation last week.
"Anna and I are sad to announce we are legally separating. We tried hard for a long time, and we're really disappointed," Pratt posted on Facebook, disclosing his separation. "Our son has two parents who love him very much and for his sake we want to keep this situation as private as possible moving forward. We still have love for each other, will always cherish our time together and continue to have the deepest respect for one another."
Pratt has been noticeably clinging to his faith during this time in his life. On Sunday evening at the Teen Choice Awards, he mentioned his faith while accepting an award for choice sci-fi movie actor.
"I would not be here ... without my Lord and Savior Jesus Christ," Pratt said at the award show.
In an interview with Vanity Fair, Pratt shared the unorthodox way he came to faith in Jesus Christ.
Pratt confessed that he came to faith at a point in his life when he was going down another path. He said he was living in a van on the beach in Hawaii when he was young, as he waited tables at a Bubba Gump Shrimp restaurant. During that time, he said he and his pals would send people to make alcohol runs to the store because they were not old enough to drink.
"I was sitting outside a grocery store ... And a guy named Henry came up and recognized something in me that needed to be saved. He asked what I was doing that night, and I was honest. I said, 'My friend's inside buying me alcohol.' 'You going to go party?' he asked. 'Yeah.' 'Drink and do drugs? Meet girls, fornication?' I was like, 'I hope so,'" Pratt shared.
"It should've made me nervous but didn't. I said, 'Why are you asking?' He said, 'Jesus told me to talk to you ...' At that moment I was like, I think I have to go with this guy. He took me to church. Over the next few days I surprised my friends by declaring that I was going to change my life," he recalled.
Follow Jeannie Law on Twitter:
@jlawcp