Chris Tomlin Highlights Miracles and Answered Prayers in 'Jesus Stories' (Video)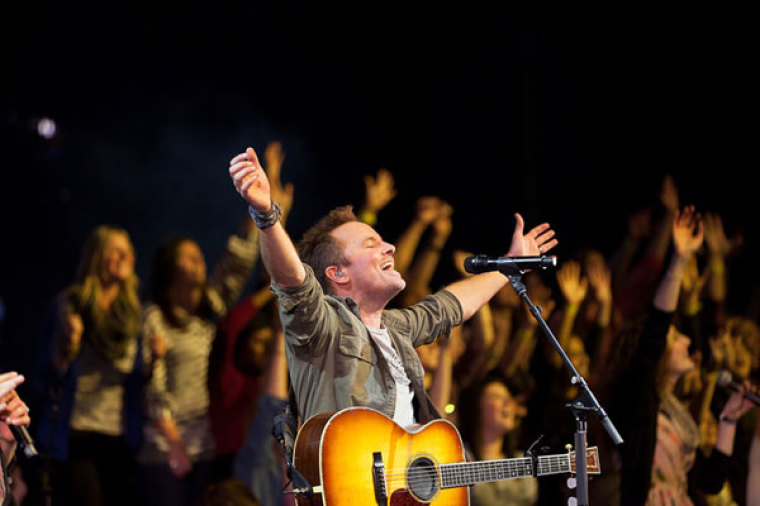 In a recent promotional campaign to launch his new single "Jesus," Chris Tomlin asked people to submit prayers and praises and the response was so overwhelming that the worshipper decided to dedicate a whole website page filled with these "Jesus Stories."
Tomlin recently took to Facebook to share one of the miraculous stories submitted for his music video.
Read the posted testimony in it's entirety below:
"Before our son was born we were told he had a hole in his spine. We were given the prognosis of life with paralysis and hydrocephalus and were encouraged to terminate. This was not an option. Since before birth, he has had people praying for him and God continues to show His faithfulness. 'So that the work of God may be displayed in his life.' He is now 11, has had multiple surgeries and is mobile with his wheelchair, crutches, and leg braces. We moved to Vienna, Austria 4 years ago to serve as missionaries at an International Christian School. We know this is where God wants us to be. I teach and support children with various learning challenges and disabilities. Our son dislocated his hip last year and required major surgery to relocate and reconstruct his hip. After he recovered enough, he spent 3 weeks at a Rehab center. The video and picture is of him at the rehabilitation center in a machine, called a Lokomat, that teaches his body how to walk properly. While in the Lokomat I was able to see my son walk tall and strong for the first time in his life. He still has a long way to go with his therapies and we continue to pray for him. He will have more surgeries in the future, and continuous challenges, but God will remain faithful, as He always has been!" —Celia P.
Tomlin's video "Jesus" now has hundreds of thousands of views and some of these aforementioned testimonies are interlaced in the musical presentation.
"I hope you're encouraged no matter where you find yourself when you hear this song," Tomlin said in a statement shared with The Christian Post. "Know that Jesus is with you, he is for you and he loves you."
"We've been receiving so many stories from all over the country and all over the world about people who are going through the hardest times or going through the best times and how Jesus has been right there," Tomlin continued. "They're reaching out to Jesus in the low days and the high days as well."
"Jesus" will appear on the Texas native's brand new studio album, set to release this fall. To see the many videos Tomlin received, visit christomlin/jesusstories.
The Grammy-Award-winning psalmist recently announced an exclusive event titled "Worship Night In America: An Evening of Unity and Prayer for Our Country." The event will take place in theaters and churches nationwide on Tuesday, October 25th.
His goal is not to have a politically driven event, but a night for believers nationwide to join together on a single night to pray for the United States and worship.
For more information visit ChrisTomlin.com