Christ Cathedral, Formerly Crystal Cathedral, to Welcome 1.3 Million Catholics in 2019 Reopening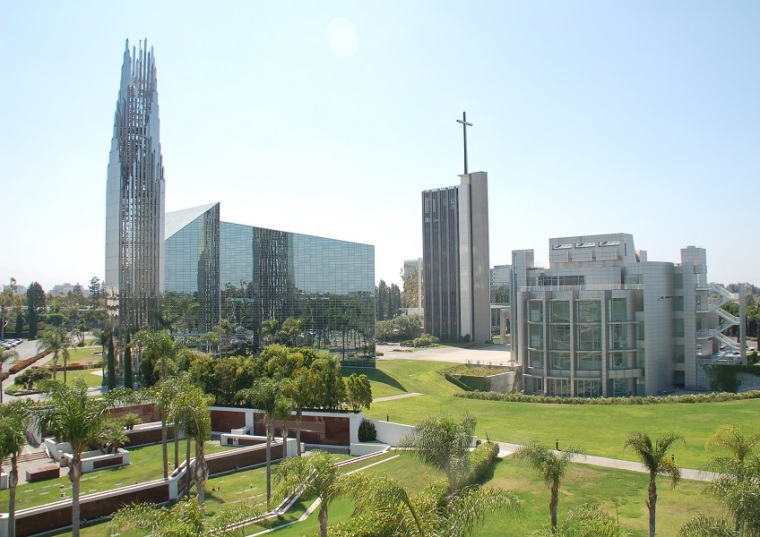 Christ Cathedral of the Roman Catholic Diocese of Orange, formerly the Protestant Crystal Cathedral, is reportedly set to welcome as many as 1.3 million Catholics when it reopens in 2019.
The Los Angeles Times reported on Thursday that the $72.3 million construction project is set to begin on June 1, and when the cathedral finally reopens in 2019, it will become the "spiritual home" to more than 1.3 million Orange County Catholics.
The Diocese of Orange held a contract-signing ceremony at the sanctuary on May 23, with Bishop Kevin Vann signing the construction agreement with Irvine-based general contractor Snyder Langston.
The cathedral, set to become one of the biggest in the world when it officially reopens in 2019, has had more than 10,000 mirrored glass already re-caulked and resurfaced.
Vann explained at the ceremony that the contract signing coincides with the upcoming Catholic feast days of Saints Peter and Paul, who he said built the great basilicas in Europe.
"Those temples signify the presence of Christ and have stood after all these centuries," Vann said.
Snyder Langston President and Chief Operating Officer John Rochford commented, "We saw this as an opportunity to take on a unique, high-end challenge, and our people will pour their heart and soul into this project."
The Diocese of Orange unveiled a virtual preview of the multimillion-dollar renovation back in September 2016, exposing what the 35-acre campus would look like when renovation is completed.
Cindy Bobruk, who heads the Orange Catholic Foundation, said at the time that in the last four years the diocese has raised about $39 million through its For Christ Forever campaign for the renovation work.
"Through this innovative design process, an insightful plan has emerged that will establish Christ Cathedral as a place for involvement in the sacraments, a place to hear the word of God proclaimed and a place for personal prayer and devotion," Vann said.
"It will be a holy place, where God dwells among us."
According to the Orange County Register, the diocese has grown to include 1.3 million members, 62 parishes or churches, 41 schools, three hospitals and care centers, and a number of agencies serving the poor.
The late Rev. Robert H. Schuller, founder of Crystal Cathedral, which at the time belonged to the Reformed Church in America before declaring bankruptcy and being sold in February 2012, was laid to rest outside the glass-walled megachurch in April 2015.
Crystal Cathedral was renamed to Christ Cathedral following the $57.5 million deal in which the Diocese of Orange purchased the property.
The televangelist's grandson, Bobby Schuller, has since taken up the popular "Hour of Power" program, and has been serving as lead pastor at Shepherd's Grove, the home of the Crystal Cathedral congregation.