Christian Baker Jack Phillips Says Hundreds of LGBT People Have Backed His Rights Not to Make Gay Marriage Cakes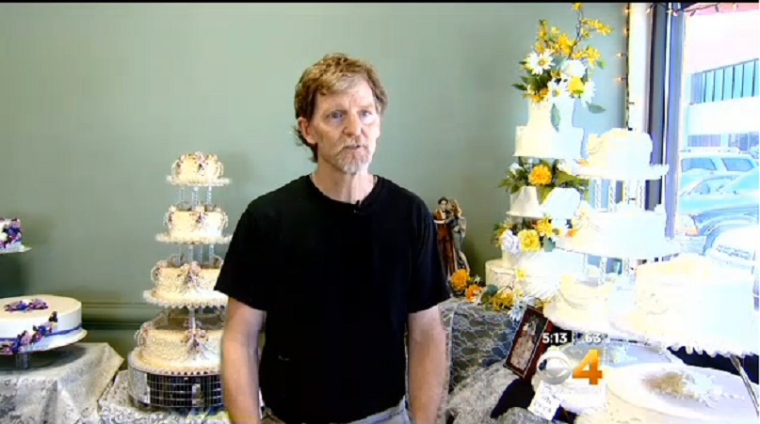 Christian cake artist Jack Phillips, who recently was told by the Colorado Court of Appeals that he will not be allowed to refuse to make same-sex wedding cakes if he wants to keep running his business, has said that hundreds of gay people have told him they support his religious freedom rights to not make such cakes.
Phillips revealed in an interview with The Daily Signal that while he has been targeted with death threats by some members of the gay community for his stance against baking same-sex marriage cakes, hundreds of others have backed his position.
"The other day a guy from Daytona Beach called and left a message. He said he's gay and he wanted to offer his support, and gave me his phone number to call him back," Phillips said.
"So that's one, but there's dozens or hundreds of gays who say they think this is just not right [and is] politically motivated mostly. 'You have the right to turn us down and these people are making us all look like we're terrorists. … But we're not, we just want to live our lives.'"
The baker was found guilty of discrimination after he turned down a request for a wedding cake from a same-sex couple in a 2012 incident.
Because of that, Phillips' Masterpiece Cakeshop no longer makes wedding cakes of any kind, with the owner noting that he cannot violate his religious beliefs on the issue, which hold that marriage is between a man and a woman.
"The judge said that even though I welcomed them and told them I would sell them any other product, that because I turned down this one, I had violated the [anti-] discrimination law. And that I didn't sell it to them because they were homosexuals rather than because the event, participating in that, violated my faith," Phillips explained in his own words.
The baker said that typically his shop would make 200-250 wedding cakes per year, and now that they no longer make such items, have suffered roughly a 40 percent loss.
As for the 2012 incident in which the gay couple, Charlie Craig and David Mullins, stormed out after being told they will not get a wedding cake, Phillips revealed he received a death threat the following day.
"It was legitimate enough, or seemed legitimate enough, that I called the police. The guy kept calling and threatening me while the police were here, but we could never get a connection that the policeman could [make]," the baker continued.
Phillips also insisted that he is not a hateful person, despite what some may suggest.
"They don't even know me. You don't get into the birthday business and the party business if you're a hater, if you don't like people. I love people. They're all welcome to come in. There's just certain events, certain cakes that I don't make. That was one of them," he said.
A crowdfunding website has been set up for the baker, backing his religious freedom rights and asking supporters to chip in to reach a goal of $200,000 in donations.