Christian Baker's Lawyers File Opening Brief With Supreme Court: Tolerance Is a 2-Way Street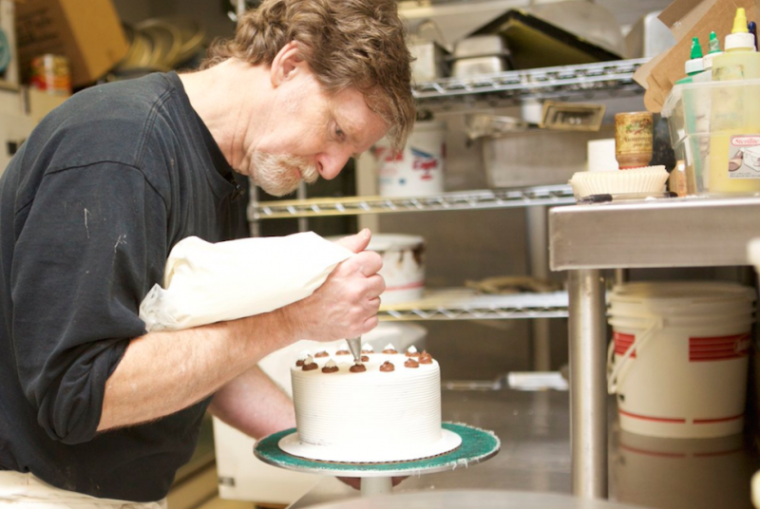 Lawyers representing Colorado cake artist Jack Phillips of Masterpiece Cakeshop filed their opening brief with the U.S. Supreme Court on Thursday, arguing that tolerance is a two-way street.
"Tolerance should be a two-way street. Phillips gladly serves anyone who walks into his store, but, as is customary practice for many artists, he declines opportunities to design for a variety of events and messages that conflict with his deeply held beliefs. In this case, Jack told the couple suing him he'd sell them anything in the store but just couldn't design a custom cake celebrating their wedding because of his Christian faith," said Alliance Defending Freedom Senior Counsel Kristen Waggoner in a statement Thursday.
"The First Amendment protects Jack's right to create artistic expression that is consistent with his core convictions. Individuals can support both same-sex marriage and Jack, and people should have the right to disagree on critical matters of conscience.
"The same government that can force Jack to violate his faith and conscience can force any one of us to do the same."
Phillips, whose cakeshop has served the Colorado community for over 20 years, was found guilty by the Colorado Civil Rights Commission in 2014 for discriminating against same-sex couple Dave Mullins and Charlie Craig in 2012, when he refused to make a cake for their wedding.
The Colorado Court of Appeals sided with the Civil Rights Commission in 2015, and the Colorado Supreme Court refused to hear Phillips' appeal a year later.
The baker then petitioned to the U.S. Supreme Court, with the nation's highest court announcing in June that it has agreed to hear an appeal in the Masterpiece Cakeshop v. Colorado Civil Rights Commission case.
The opening brief by ADF describes how Phillips has been using his skills as a pastry chef, sculptor, and painter for decades, and has depended on his Christian faith to guide his work.
"Those beliefs inspire him to love and serve people from all walks of life, but he can only create cakes that are consistent with the tenets of his faith. His decisions on whether to design a specific custom cake have never focused on who the customer is, but on what the custom cake will express or celebrate," the brief states.
It points out that the baker has refused other orders and not just gay wedding ones. He has declined to make Halloween cakes, anti-American cakes, adult-themed cakes, and cakes containing alcohol, among others.
The four key arguments ADF is making to the Supreme Court are:
Jack should have the freedom to say "no" to some custom artistic projects while saying "yes" to all people.
Designing custom cakes is artistic expression protected by the First Amendment.
The government should not have the authority to compel or to suppress art.
The government cannot declare that certain beliefs are unacceptable and push them out of the public square.
Phillips appeared in an episode on "The View" on June 29 where he discussed the Supreme Court case, and insisted that Jesus Christ would not have baked a gay wedding cake either.
When asked by co-host Paula Faris about what Jesus would do in his situation, Phillips replied:
"Would Jesus have made the cake? I don't believe he would have, because that would have contradicted the rest of the biblical teaching. I don't believe that Jesus would have made the cake if He had been a baker."