Christian Bakery Closed for Refusing Lesbian Wedding Cake Breaks Record on Crowdfunding Site With $352,000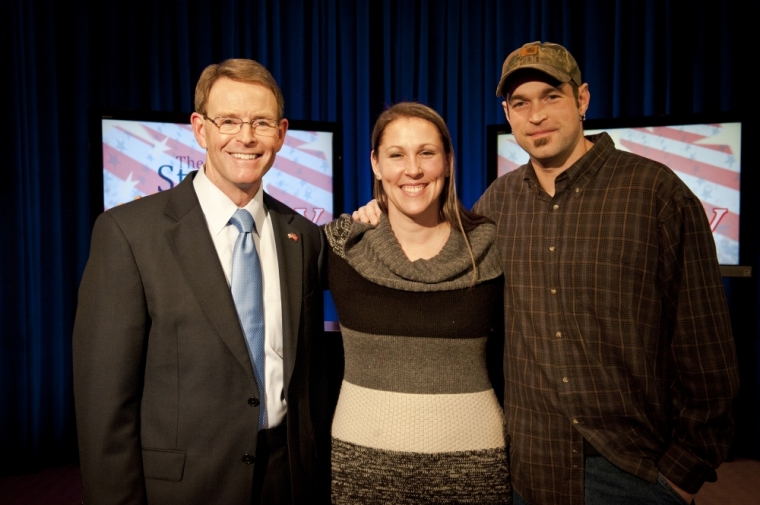 Aaron and Melissa Klein, Christians and former owners of a bakery in Oregon who were ordered by a judge to pay a fine of $135,000 for declining to bake a cake for a lesbian marriage ceremony, have set a record on a crowdfunding site by raising $352,500 in two months, after their campaign was shut down by another site.
The campaign by "Sweet Cakes by Melissa" has raised more than any previous campaign by individuals in the three-year history of the crowdfunding site Continue to Give, site founder Jesse Wellhoefer told The Washington Times.
The bakery has received $352,500 through 7,651 donations, and thousands of messages with wishes, such as "Keep on fighting," "God bless you," and "Don't back down!! We are standing with you."
The Christians couple launched their effort on Continue to Give after another fundraising site, GoFundMe, closed their account earlier this year for "violating" its terms and conditions, after receiving complaints from gay activists.
The Oregon Bureau of Labor and Industries, or BOLI, ordered the Kleins to pay $135,000 for declining to bake a wedding cake for a lesbian couple, Rachel Cryer and Laurel Bowman, who filed a civil rights complaint against the bakery in 2013 for "emotional, mental, and physical suffering."
Wellhoefer said his company refused to remove the fundraising campaign by the Christian couple despite receiving "lots and lots" of complaints. "Lots of people have been asking us to take it off. Our response has been, 'Thank you for your concern, have a great day and God bless you,'" the founder was quoted as saying.
Aaron Klein says he hasn't decided how long he would run the Continue to Give campaign.
"The future is unknown. I don't know what taxes are owed on this," he told KGW.com, adding that the extra money raised will be donated to a charity.
Aaron is a garbage collector but hasn't been able to work due to an injured arm. His wife, Melissa, is not employed either.
The Kleins are expected to appeal BOLI's decision.
The couple had to shut down their bakery in 2013 after the civil rights complaint was filed.
Bowman alleged that Sweet Cakes refused to sell her and her fiancée a cake for their upcoming wedding and that Aaron Klein called their relationship an "abomination unto the Lord."
Later that year, Bowman filed an anti-discrimination complaint with BOLI, charging that the Christian couple had violated the Oregon Equality Act of 2007. Although the owners of Sweet Cakes by Melissa are religious, the bakery is not recognized as a religious institution under law, BOLI said.
Shortly before the couple was forced out of business in 2013, Aaron said he had apologized for wasting the lesbian couple's time and explained that they don't participate in same-sex marriages based on religious grounds. "(I) honestly did not mean to hurt anybody, didn't mean to make anybody upset, (it's) just something I believe in very strongly."