Christian Chibok Schoolgirl Who Escaped Boko Haram Recalls Attack; Prays That Militants Will Find God and Renounce Violence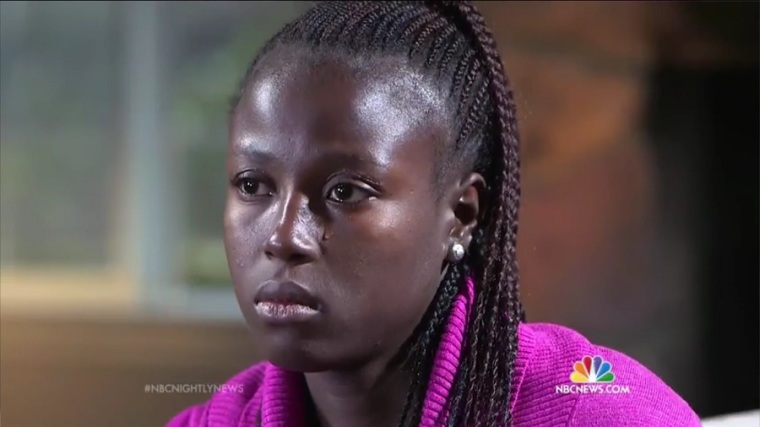 An 18-year-old Christian Nigerian schoolgirl who escaped during terror group Boko Haram's attack on the village of Chibok in April recalled her ordeal in an interview in the U.S., and said that she prays the Islamic militants will turn to God and renounce their violent ways.
"In the Bible, God says that He can talk to people, even in their dreams," Mercy Paul told NBC News in an interview. "I pray that they find that God is forgiving and merciful and that they stop doing what it is that they're doing."
Paul was one of the 276 schoolgirls kidnapped by Boko Haram in the attack on Chibok. She managed to escape, however, and is now studying at a boarding school in Canyonville, Oregon.
Recalling the attack, Paul noted that militants set the girls' school on fire, before forcing the students onto trucks and driving them into the forest.
"I jumped," Paul said, "not knowing if I would be able to walk or whether I would die."
Although dozens of other schoolgirls also managed to escape, more than 200 remain captured by Boko Haram. Despite an international campaign calling for their release, and the Nigerian army's efforts to find the girls, they have not yet been found. Boko Haram's leaders have said that the girls have been converted to Islam and sold off as brides.
The Islamic terror group has waged war on the Nigerian government for over five years now, raiding and taking over a number of towns. Earlier in November, the militants came back to carry out another raid in Chibok, and proclaimed that the town is under its Islamic caliphate.
Christians have been heavily targeted by the terror group, which has carried out bombings of churches and shot up entire congregations.
Boko Haram has also carried out several violent attacks on schools, with a suicide bomber killing 48 students in the northeastern city of Potiskum earlier this month.
The Nigerian government reported in October that it had reached a ceasefire deal with Boko Haram and was negotiating for the release of the kidnapped schoolgirls, but those hopes were dashed when it was revealed that the parties it was in contact with were not part of the real Boko Haram leadership.
Non-profit groups have been reaching out to help victims in Nigeria, however, and Paul's relocation to the U.S. was made possible by Christian group The Jubilee Campaign.
The organization is also raising funds to help all 57 schoolgirls who escaped Boko Haram to come to America and finish school.