Christian College President Apologizes, Didn't Intend to Equate Sexual Assault With Homosexuality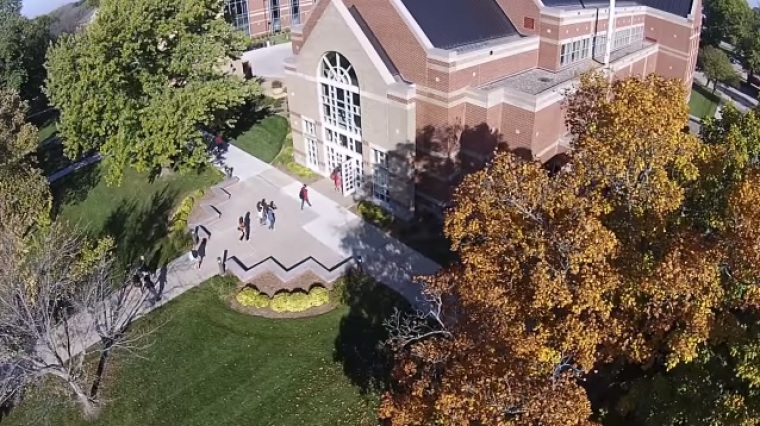 The president of a private evangelical Christian college in Iowa apologized Tuesday after he seemingly equated sexual assault to other sexual sins such as homosexuality and same-sex marriage.
Northwestern College President Greg Christy, who has been president of the Orange City school since 2008, offered an apology after the school received backlash over words he wrote in a recent 10-year reflection piece that was shared with students and staff.
In the initial reflection piece, Christy argued that "pornography, premarital sex, adultery, sexual assault, the objectification of women, and same-sex activity all exemplify the brokenness of sexual desire and expression."
"In no way was I intending whatsoever to equate that sexual assault was in any way, shape or form equal to or the same as any of the other items that were listed," Christy told The Des Moines Register on Tuesday. "I was just (trying) to say that just like same-sex activity is inappropriate, so is premarital sex, according to scripture."
Christy said that he's "sorry and regretful that those words have caused hurt to people."
"We accept students who identify themselves as gay or lesbian," he said. "We do not discriminate against admitting them to the college. ... We do our best to love, care for and nurture all of our students."
The words "sexual assault" have been removed from Christy's original reflection piece. Additionally, Christy told The Des Moines Register that he would issue a public statement to people who have contacted his office with concerns.
"Sexual assault and the objectification of women have nothing to do with sexual desire or expression — they are about exerting power and control," alumnus Heidi Ackerman, a 2008 graduate, wrote on the school's Facebook page. "[As] president and an advocate for students, this shows a lack of understanding for, as you put it, 'human sexuality.' Your students and faith community deserve better."
Northwestern is affiliated with the Reformed Church in America and identifies itself as "reformed, evangelical and ecumenical." The Reformed Church in America is a founding member of the National Council of Churches and was originally the North American branch of the Dutch Reformed Church.
Although Christy apologized, he did not waver on the school's stance on same-sex relationships. He told the newspaper that the reflection piece was an opportunity to say "No, we have not wavered from our commitment to scripture on this issue."
"Like all good gifts from God, the gift of human sexuality is to be honored, cherished and expressed in ways that bring glory to God," Christy wrote in his reflection. "It is within this context that sexual promiscuity of any sort is always wrong, and it's the reason we call all members of our community to chastity — to celibacy outside of marriage and faithfulness within marriage."
The Northwestern College mission statement reads: "We don't shy away from tough issues or questions 'off limits' to some Christians, so students might be challenged by new ideas. Through that, their beliefs will become clearer to them — and more important."
Northwestern junior Zack Wilson, who met with Christy about the piece, told The Des Moines Register that he was disappointed by the reflection piece and by the fact that Christy has yet to issue a public statement on the matter other than an interview with a newspaper.
"As president, he should be held to a high standard," Wilson told the newspaper. "Making careless and unnecessary statements like the one he did concerning homosexuality and sexual assault falls incredibly far below that standard."