Christian Colleges Don't Have to Violate Faith, Provide Birth Control Coverage, Oklahoma Court Rules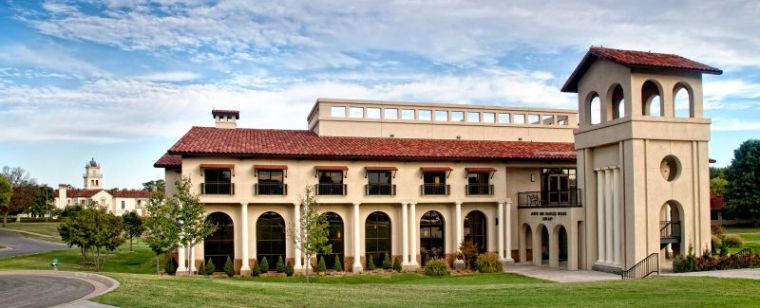 A federal court has ruled that four Christian universities based in Oklahoma will not be penalized for refusing to provide health care coverage for the birth control services they consider contrary to their religious beliefs.
In 2013, Mid-America Christian University, Oklahoma Baptist University, Oklahoma Wesleyan University, and Southern Nazarene University filed suit against the Obama administration over their mandate that forced most employers, regardless of religious convictions, to provide insurance coverage for abortion-inducing drugs and contraception.
A decision released Tuesday by the U.S. District Court for the Western District of Oklahoma granted relief for the four universities, in large part because the federal government had stopped their defense of the mandate.
"Having considered the parties' briefs and all relevant legal authority, Defendants' representations that they are no longer raising a substantive defense to Plaintiffs' Religious Freedom Restoration Act (RFRA) claims regarding compliance with the HHS Mandate, and rules issued by Defendants with regard to the HHS Mandate, Plaintiffs' motion is GRANTED," noted the court.
The Alliance Defending Freedom, which represented the four schools, celebrated the decision as a victory for religious liberty.
"These universities no longer have to fear being forced to pay fines for simply abiding by the Christian beliefs they teach and espouse, and they are no longer required to fill out forms authorizing coverage for abortion-inducing drugs," said ADF Senior Counsel Gregory S. Baylor in a statement released Wednesday.
"The government has many other ways to ensure access to these drugs without forcing people of faith to violate their deepest convictions."
In 2011, the Obama administration announced their intention to enact an HHS mandate that would compel businesses and nonprofits to provide birth control coverage in their healthcare plans.
The mandate garnered much controversy, especially among the many religious groups that were unable to get an exemption and were faced with the choice of violating dictates of their faith or crippling fines.
In 2013, the four Oklahoma universities filed a lawsuit against the administration over the mandate, joining dozens of other similar legal actions against HHS.
"This mandate leaves religious employers with no real choice," stated Baylor of ADF at the time, "you must either comply and abandon your religious freedom and conscience, or resist and be taxed for your faith. If religious convictions mean nothing in this context, there is no stopping what the government can ultimately do."
In Oct. 2017, President Donald Trump rolled back the HHS mandate, broadening the exemption for both nonprofits and businesses. The move garnered criticism from pro-choice leaders, including then Planned Parenthood President Cecile Richards.
"The Trump administration just took direct aim at birth control coverage for 62 million women," said Richards in a statement released last year.
"This is an unacceptable attack on basic healthcare that the vast majority of women rely on. With this rule in place, any employer could decide that their employees no longer have health insurance coverage for birth control."