Christian Court Clerk Fired for Refusing to Process Paperwork for Gay Marriages Sues Indiana County for Religious Discrimination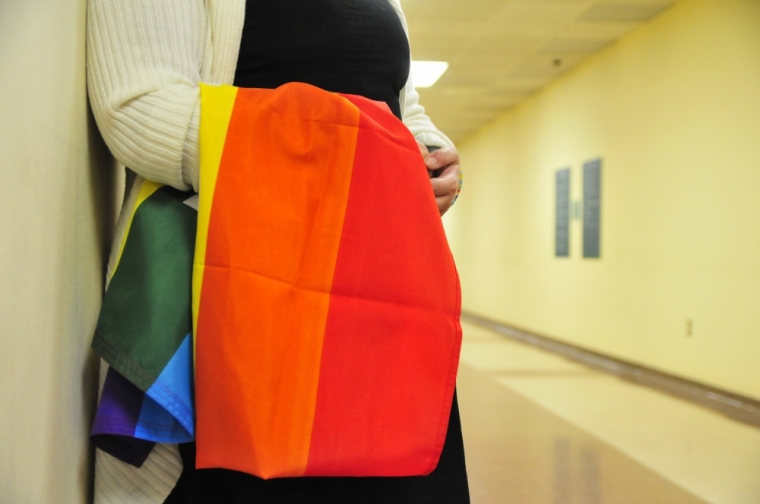 A former Indiana court clerk filed a lawsuit on earlier this month against Harrison County and the clerk's former boss for firing her after she refused to process paperwork for a gay couple seeking to obtain a marriage license.
Linda A. Summers, who started working in the county's office in Corydon, Indiana, in 2008, was fired in December of 2014 after she requested a "religious accommodation" that would allow her to pass off the responsibility of processing marriage paperwork for same-sex couples to other employees willing to do it.
Summers worked under Harrison County Clerk Sally Whitis who rejected her request and fired her after she issued the request based on her Christian beliefs.
"This is a proceeding for a declaratory judgement as to [Summers'] rights and for a permanent injunction, restraining [Whitis] from maintaining a policy, practice, custom or usage of discriminating against [Summers] because of her religious beliefs with respect to terms, conditions and privileges of employment and in ways that deprive [Summers] of equal employment opportunities because of her religious beliefs, and otherwise adversely affect her status as an employee because of her religious beliefs," reads the July 17 complaint, in part.
 "The forgoing discharge occurred without any attempt by [Whitis] to accommodate [Summers] and her religious believes, despite the fact that [Summers] made her sincerely-held beliefs known to Whitis; requested a reasonable accommodation; and that Section 1.4 of the Harrison County Personnel Policies Handbook provides, in relevant part that, 'it is the policy of the county of Harrison to provide equal employment opportunity in employment to all employees ... and to prohibit discrimination in employment because of race, religion, color, sex, age, national origin."
Whitis sent out an email earlier in 2014 to all employees which said they would have to process same-sex marriage applications.
When pressed by Summers, Whitis refused to accommodate her and her beliefs which state "that persons of the same sex cannot and should not be morally or legally recognized as husband and wife," and that God will "judge individual Christians, as well as the society of which they are a part, who condone or institute same-sex marriages."
The complaint against the county also lists several scripture verses including Leviticus 18:22, Romans 1:26-27, 1 Corinthians 6:8 9-10, and 1 Timothy 1:9-10 to illustrate Summers' religious beliefs and reasons for her refusing to process the paperwork.
The complaint asks the court to make "restitution to [Summers] of all rights, privileges, benefits, and income (both past and future) that would have been received by her, but for [Whitis'] unlawful and discriminatory practices."