Christian Film 'The Star' Soundtrack With Mariah Carey, Fifth Harmony to Be Released (Video)
Christian Film 'The Star' Soundtrack With Mariah Carey, Fifth Harmony to Be Released (Video)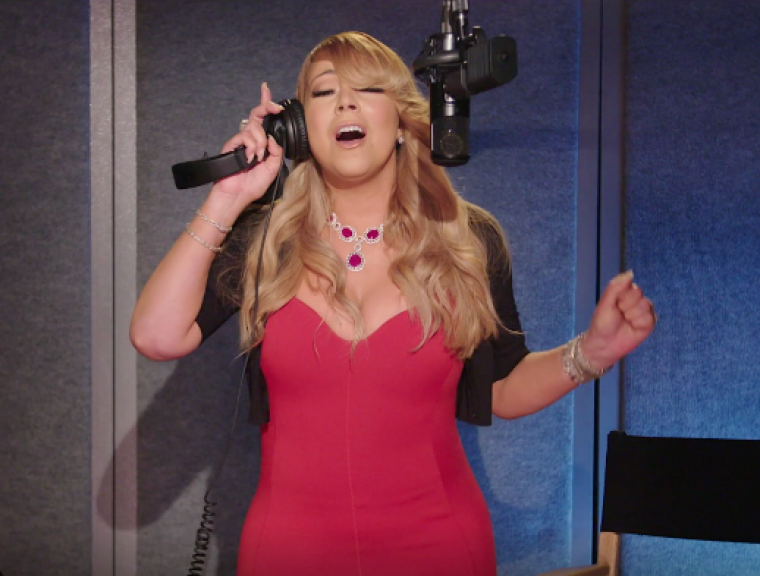 Leading up to the release of "The Star," the first major Christian animation film in 20 years, Epic Records and Sony Pictures Animation is releasing The Star: Original Motion Picture Soundtrack, which will feature original songs from mainstream superstars such as Mariah Carey, Fifth Harmony and A Great Big World.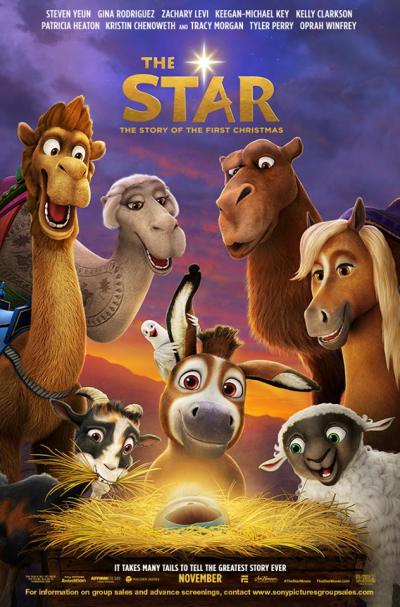 The album hits stores everywhere on Oct. 27 with the tracklisting lead by award-winning powerhouse Carey, who penned the film's theme song, "The Star." The first track instantly available with pre-order now is a song called "Life is Good" by A Great Big World. "Can You See" by Fifth Harmony is being released Tuesday, Oct. 17.
Other artists included on the compilation are Kirk Franklin, Kelsea Ballerini, Zara Larsson, Casting Crowns, and Yolanda Adams, who all provided new holiday and family-friendly recordings.
"The filmmakers of The Star have delivered a funny but faithful turn on the nativity story, and Mariah Carey's soulful performance of the film's theme song adds a layer of depth and emotion that will have audiences feeling the spirit," Spring Aspers, Head of Music for Sony Pictures said in a statement shared with The Christian Post. "This compilation is full of covers of Christmas classics old and new that not only perfectly fit the film, but make the perfect soundtrack for the season."
The Music from The Star by Various on VEVO.
The Affirm Films movie tells the story of the first Christmas through the perspective of the animals that traveled with Mary and Joseph to Bethlehem and witnessed Jesus' birth. Like the soundtrack. the film includes voiceovers from A-list celebrities such as Tyler Perry, Kelly Clarkson, Tracy Morgan and Oprah Winfrey.
The film, according to its synopsis, follows "a small but brave donkey named Bo [who] yearns for a life beyond his daily grind at the village mill. One day he finds the courage to break free, and finally goes on the adventure of his dreams. On his journey, he teams up with Ruth, a lovable sheep who has lost her flock and Dave, a dove with lofty aspirations. Along with three wisecracking camels and some eccentric stable animals, Bo and his new friends follow 'The Star' and become accidental heroes in the greatest story ever told — the first Christmas."
"The Star" will feature Steven Yeun as Bo the donkey, Kelly Clarkson as Leah the horse, Anthony Anderson as Zach the goat, comedian Gabriel Iglesias as Rufus the dog, Kris Kristofferson as the Old Donkey, Gina Rodriguez as Mary (Mother of Jesus), Zachery Levi as Joseph, Oprah Winfrey as Deborah, Tyler Perry as Cyrus and Tracy Morgan as Felix.
Directed by Academy Award-nominated writer/director Tim Reckart ("Head Over Heels"); and produced by DeVon Franklin ("Miracles from Heaven"), "The Star" will hit theaters Nov. 17, just in time for the holiday season.
The album, is now available for pre-order HERE. For more information about the film, click here.