Christian Movies In 2017: 6 Faith Based Films Not To Miss This Year
Sponsored by
Traditionally, faith-based films were almost always under the radar when they came out, but that's been changing the past few years. Movies with religion as a theme and even often also having Bible-centric messages have been receiving a lot of press especially this year.
One must admit that faith-based films over the years have gained a reputation from being far from perfect, often having messages that might go off tangent at some points. But it's exciting to see how many Christian-themed movies are slowly getting more and more positive feedback from traditionally harsher critics and viewers, and in recent years there have been some extremely well-made and executed films.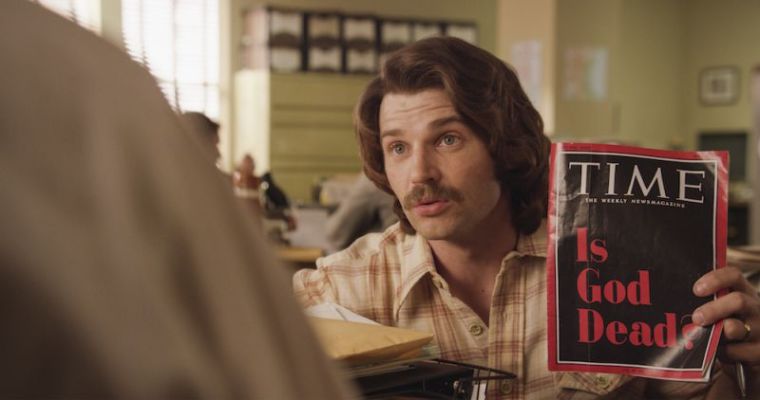 Here are six faith-based films released and to be released this 2017 that you shouldn't miss.
"The Case For Christ"
The film is based on the factual account of a journalistic conquest by former atheist Lee Strobel. What started as a mission to disprove the existence of God after Strobel's wife converts to Christianity became a true to life encounter with Jesus. "The Case For Christ" was released on April 7.
"The Star"
An animated nativity story, "The Star" follows a small but brave donkey who, with the help of other animal friends, becomes an unsung hero in the Christmas story. There is little known about the film for now except that "The Muppet" creators Brian and Lisa Henson from The Jim Henson Company will be producing the film and Oprah Winfrey will be one of the voice talents.
"Same Kind Of Different As Me"
The film is about an international art dealer who builds an uncanny relationship with a homeless man in order to save his struggling marriage. The movie stars Greg Kinnear and Renée Zellweger. "Same Kind Of Different As Me"is based on a true story.
"Silence"
Breakout artist Andrew Garfield stars in this film about two Jesuit Priests who travel to Japan to find out what has become of their missionary spiritual leader, who has gone off the radar. The film tackles themes of religious persecution, cultural differences and the "real price" of spreading the Gospel. The movie was released last January. The movie has received significant praise after getting an accumulated critics score of 85 percent on Rotten Tomatoes. Be warned the content is strong and may not be suitable for younger or more sensitive viewers.
"The Resurrection of Gavin Stone"
Director Dallas Jenkins brings to us this Christian comedy drama about former and faltering child star Gavin Stone (played by "Agents of S.H.I.E.L.D's" Bret Dalton) who fakes being a Christian to get into a play only to be radically transformed by God in the process. The movie also stars former WWE wrestler and Christian Shawn Michaels.
"God Bless The Broken Road"
This movie tells the story of a young widowed mother who loses her husband to the war in Afghanistan and her struggle to raise a daughter alone. The movie brings together themes of faith and country music while at the same time giving tribute to those who serve in the Unites States Military.