Christian Former NFL Player Reveals ALS Diagnosis in 'Ice Bucket Challenge' Video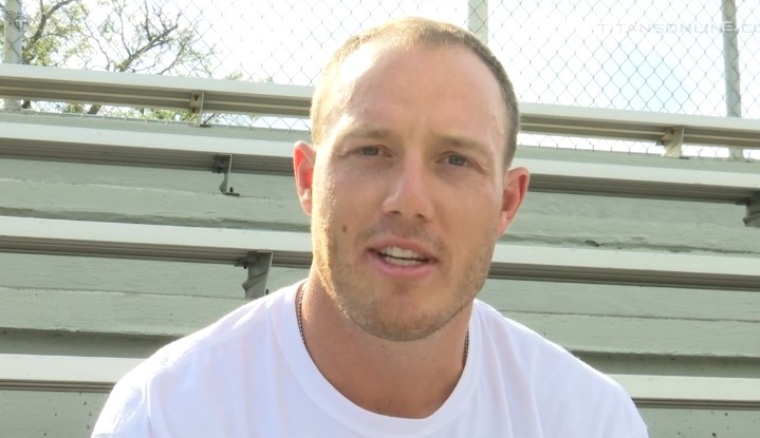 A Christian former NFL linebacker announced that he was recently diagnosed with ALS, better known as Lou Gehrig's Disease, in a video challenging the entire Tennessee Titans organization to take part in the viral "Ice Bucket Challenge."
Tim Shaw, a member at the Nashville-based Cross Point megachurch, is at least the fourth NFL veteran in the last seven years to be diagnosed with the incurable disease that affects nerve cells in the brain and the spinal cord.
"A year ago I was playing NFL football. I've recently been diagnosed with ALS. I'm here today to stand up and fight with all of you against this disease," said Shaw, in a video posted on the Titan's website.
Shaw's diagnosis comes at a time when ALS awareness is at a decades-long high. A 2012 Centers for Disease Control study found that NFL players were four times more likely to suffer and die from ALS than non-NFL athletes. Shaw now joins former players Kevin Turner, O.J. Brigance and Steve Gleason in fighting the neurodegenerative disease.
To raise awareness for ALS, social media has helped promote the Ice Bucket Challenge to encourage participants to donate to the cause. The purpose is for people to pour water and ice over themselves so they can experience how it temporarily affects the body's nervous system; making it difficult to move limbs and even breathe, which are some of the symptoms that ALS sufferers endure long term.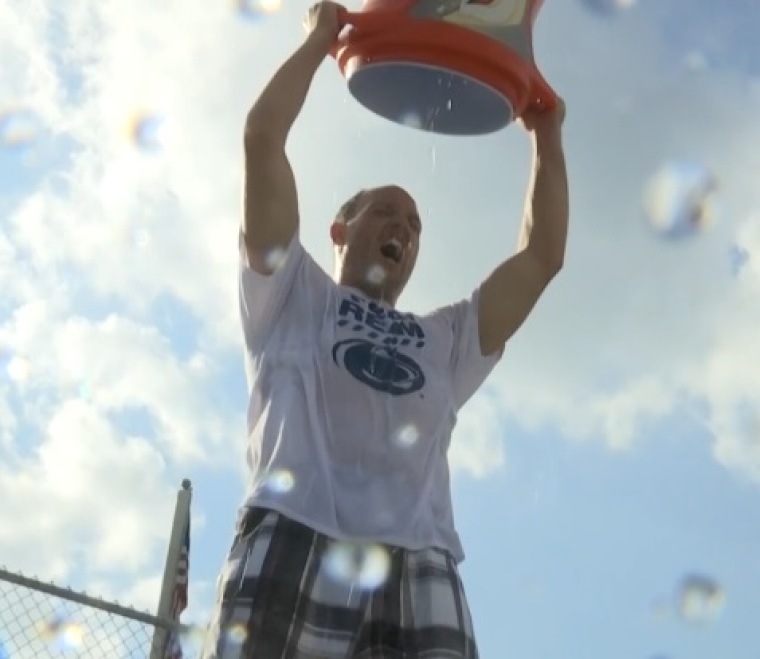 The viral challenge has gained momentum over the last three weeks and as of Wednesday morning, the ALS Association had received $31.5 million in donations compared to $1.9 million during the same time period last year.
In addition to calling out his former NFL team in the video to accept the challenge, Shaw also called on his alma mater, Penn State's football organization, to join the cause.
Shaw retired from football on his 30th birthday earlier this year, after being released from the Titians last August. At the time, he noted that his decision to leave the game indefinitely was made based on his faith and optimism for the future.
"I can honestly say this, some people don't understand, but if God wants me to play football, I'll play," said Shaw, according to Titans Online. "If He doesn't, I'm not going to. And I personally believe that that's why the phone is not ringing, because that's not what I'm supposed to be doing. But if I was supposed to play, I'd be playing."
Prior to being diagnosed, the Michigan native said he intended to remain in Nashville to get involved in business ventures and remain active in his church.
"I just have a lot of great friends. I love the people at Cross Point Church, and it's really been a great place for me, as far as people and opportunity and lifestyle," said Shaw.