'Trailblazer of Gospel ministry': Christian leaders react to Charles Stanley's death
Bart Barber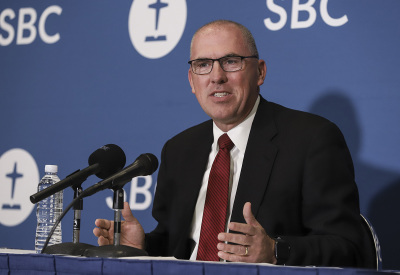 Southern Baptist Convention President Bart Barber took to Twitter to give his condolences for the loss of Charles Stanley.
"Condolences to the family of Charles Stanley, former SBC President, Conservative Resurgence leader, nationally-known preacher, and successful author. As a teenaged preacher, I was reading Charles Stanley resources," Barber tweeted.
Stanley served two one-year terms as SBC president during the 1980s, being part of the SBC's Conservative Resurgence, a movement that led to a rejection of the progressive theological trends that came to dominate mainline Protestant churches in the United States.