Christian Leaders Slam Trump Policy Separating Immigrant Children From Families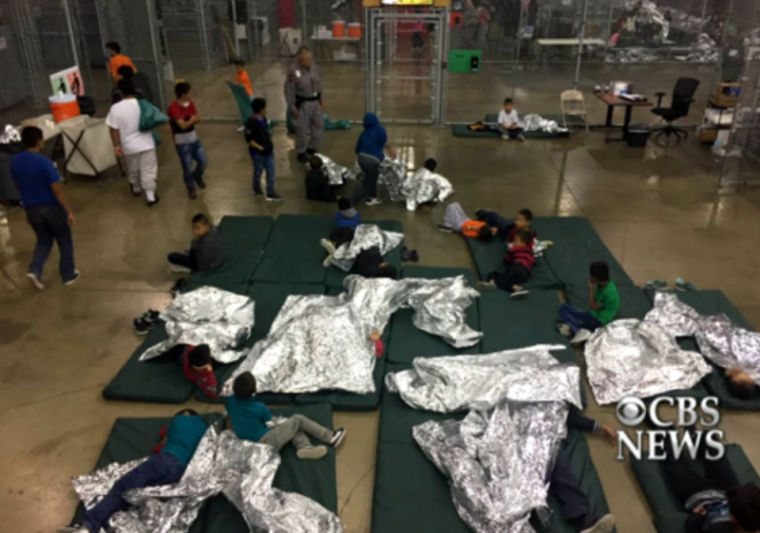 Many Christian leaders and organizations have opposed President Donald Trump's policies separating parents from their children. 
Religion News Service reporter Jack Jenkins started a Twitter thread to track all the religious groups and leaders who have made statements opposing separating immigrant children from their families. At least nine Christian denominations as well as scores of Christian leaders have come out against Trump's policy so far. 
On Friday, evangelical humanitarian organization World Vision urged a "compassionate response" and "family centered and child-focused solutions to immigration detention." 
World Vision also warned about the long-term damage that is being done to the children. 
"While the U.S. needs to address real concerns about our immigration system, children and families should not suffer in the process. The single most important relationship for all children, especially those at risk of violence or in high stress situations, is that of a parent. Separating children from their parents can have a devastating long-term effect on children's mental, physical, and emotional development," World Vision added. 
Trump administration officials have said that both the Obama administration and the Bush administration separated families, but not at the rate as the present administration. 
Since the Obama administration didn't keep a record of the number of children who were separated from their families after crossing the border illegally, those numbers are unknown, DHS officials have said. 
"From fiscal year 2010 to fiscal 2016, there were 2,362,966 adults apprehended illegally crossing the Southern border, and 492,970 were referred for prosecution, those figures show. But that doesn't tell us anything about how many children may have been separated from their parents under Obama," Factcheck.org notes.
On Wednesday, the U.S. Conference of Catholic Bishops delivered a similar warning on the issue by Daniel Cardinal DiNardo, reading: "Our government has the discretion in our laws to ensure that young children are not separated from their parents and exposed to irreparable harm and trauma. Families are the foundational element of our society and they must be able to stay together. While protecting our borders is important, we can and must do better as a government, and as a society, to find other ways to ensure that safety. Separating babies from their mothers is not the answer and is immoral."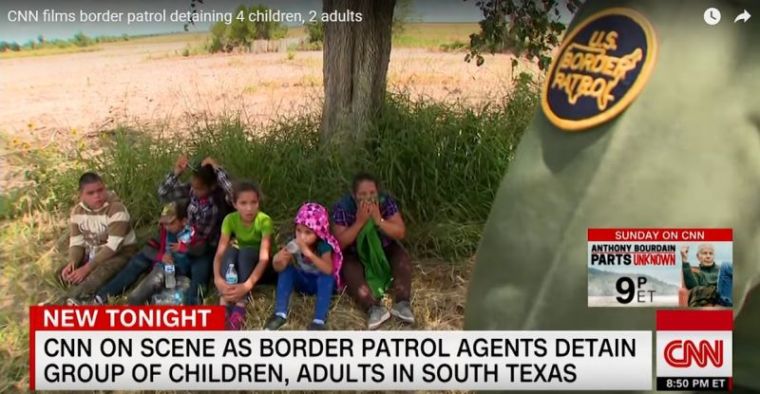 Attorney General Jeff Sessions announced the new "zero tolerance" policy April 6. AP reported Saturday that nearly 2,000 children have been separated from their parents from April 19 to May 31. 
President Donald Trump has blamed congressional Democrats for his administration's policy.
"Democrats can fix their forced family breakup at the Border by working with Republicans on new legislation, for a change! This is why we need more Republicans elected in November. Democrats are good at only three things, High Taxes, High Crime and Obstruction. Sad!" the president posted on Saturday.
On Sunday, he added, "The Democrats should get together with their Republican counterparts and work something out on Border Security & Safety. Don't wait until after the election because you are going to lose!" 
The New York Times reported Saturday that White House senior policy adviser Stephen Miller orginally gave Trump the idea to separate unauthorized immigrant children from their families. 
"It was a simple decision by the administration to have a zero tolerance policy for illegal entry, period. The message is that no one is exempt from immigration law," Miller told NYT. 
Some confusion over the administration's family separation policy stems from the 1997 Flores Settlement Agreement which states that children can only be detained for 20 days before they're released to the Department of Health and Human Services.
In 2016, the Ninth Circuit of Appeals ruled that the Flores Settlement Agreement not only applied to unaccompanied children, but also applied to accompanied minors. This means that after 20 days children can no longer be detained alongside their parents or the adults who accompanied them across the border, but must be released to family members already living in the U.S. or a sponsor while their parents remain in detention.
2018 is not the U.S.' first recent immigration crisis. You can read some of CP's reporting on the 2014 illegal immigration crisis here, here, here and here.
Photos provided Sunday to AP by U.S. Customs and Border Protection show the children being kept in cages with mattresses on the floor, no pillows, and foil sheets to use as blankets. 
While the administration claims only older children are separated from their families, media reports suggest otherwise. Plus, the administration has declined to provide the age at which they can be separated. Homeland Security officials say a story about an immigrant mom who said her baby was taken from her while she was breastfeeding is untrue, but the Texas Civil Rights Project stands by the claim.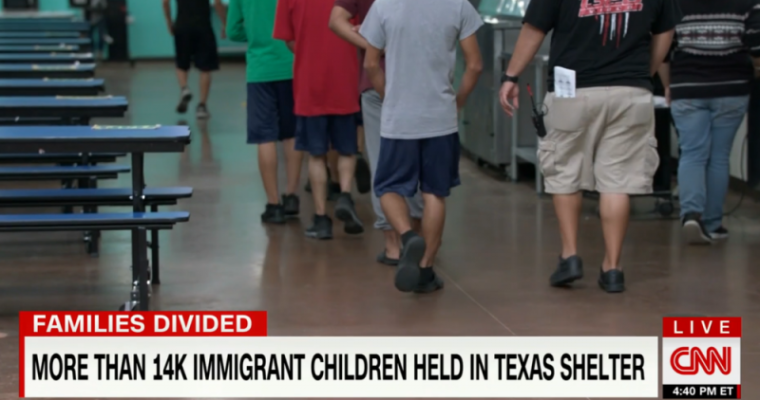 Southern Baptist Ethics & Religious Liberty Commission President Russell Moore tweeted Monday an article showing photos of kids being separated from their families along with a verse from the Old Testament prophet Ezekial, "Father and mother are treated with contempt in you; the sojourner suffers extortion in your midst; the fatherless and widow are wronged in you." The verse, 22:7, comes from a section of the book where Ezekial details the sins for which God will judge Israel. 
Earlier in June, Moore and National Hispanic Christian Leadership Conference President Samuel Rodriguez also condemned the separation of families.
"As evangelical leaders representing tens of thousands of local churches, campus communities, and ministries we are concerned that the new 'zero tolerance' policy at the U.S.-Mexico border, recently announced by Attorney General [Jeff] Sessions and being implemented by the Department of Justice and the Department of Homeland Security, has had the effect of separating vulnerable children from their parents," a letter of concern sent to Trump read.
"As head of the Executive Branch of the federal government, we are writing to ask you to resolve this situation of families being separated that you have rightly described as 'horrible,'" it added.
The United Church of Christ, along with 20 interfaith leaders, signed a joint statement urging Trump to keep families together.
"We affirm the family as a foundational societal structure to support human community and understand the household as an estate blessed by God. The security of the family provides critical mental, physical and emotional support to the development and wellbeing of children," reads the statement, which was also signed by the Most Rev. Michael B. Curry, Presiding Bishop of the Episcopal Church, who was in the news recently for delivering a sermon at the royal wedding between Prince Harry and Meghan Markle in England.
"Our congregations and agencies serve many migrant families that have recently arrived in the United States. Leaving their communities is often the only option they have to provide safety for their children and protect them from harm," it adds.
"Tearing children away from parents who have made a dangerous journey to provide a safe and sufficient life for them is unnecessarily cruel and detrimental to the well-being of parents and children."
Special attention has also been placed on Sessions, who on Friday cited a passage from the Apostle Paul's epistle to the Romans as justification for the work of immigration authorities at the border:
"I would cite you to the Apostle Paul and his clear and wise command in Romans 13, to obey the laws of the government because God has ordained them for the purpose of order," Sessions said. "Orderly and lawful processes are good in themselves and protect the weak and lawful."
White House Press Secretary Sarah Huckabee Sanders later also said that "it is very biblical to enforce the law."
John Fea, a professor of American history at Messiah College in Pennsylvania, told The Washington Post that Romans 13 was used "in the 1840s and 1850s" when it was "invoked by defenders of the South or defenders of slavery to ward off abolitionists who believed that slavery is wrong."
"I mean, this is the same argument that Southern slaveholders and the advocates of a Southern way of life made," Fea argued.