Christian Military Vets Bike Over 2,700 Miles Across America to Spread Awareness of PTSD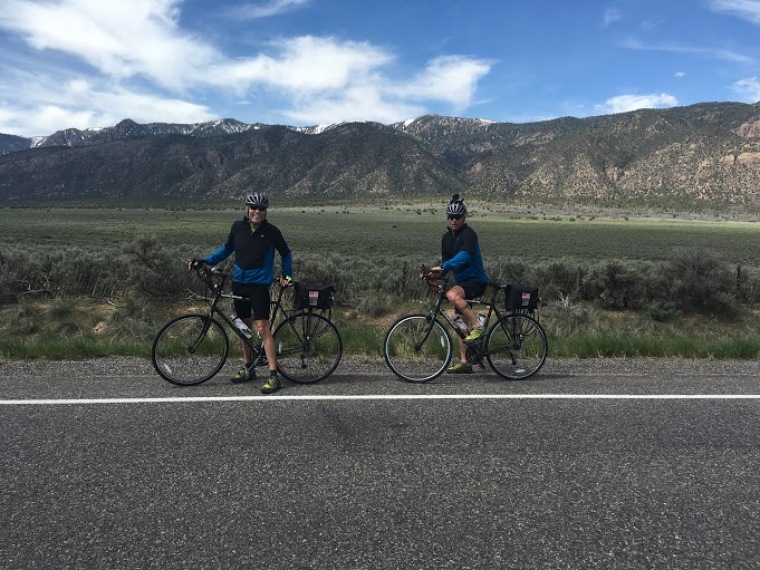 Two Christian United States military veterans are in the middle a 47-day, cross-country bicycle tour to raise awareness for post traumatic stress disorder and aim to raise $1 million to support a growing, God-centered ministry that helps combat veterans overcome their struggles by helping them accept God's will for their lives.
As estimates show that at least 22 U.S. military veterans die from suicide every day, U.S. Marine veteran Michael Priddy and U.S. Army veteran David Allison embarked on a 2,700-mile No Man Rides Alone bicycle tour on April 28 with the goal of connecting other military veterans with the spiritual help that they need to overcome their struggles with PTSD.
The two men launched their voyage in Squaw Valley, California, and will ride from town-to-town until they reach the Marine base in Quantico, Virginia.
Priddy, who spoke to The Christian Post last week during a tour stop in Springfield, Missouri, explained that his purpose during the trip is to let veterans who are struggling with PTSD, like he did, know that hope and a permanent change for their lives can be found through the miracle of God's healing grace.
Priddy, who served in the War in Iraq and served as a Department of Defense contractor in Iraq and Afghanistan, told CP that his own struggles with PTSD led to a divorce, made his kids want nothing to do with him and even made him feel like a monster. However, he was finally able to quell the disorder when he took part in a six-day retreat program run by the faith-based ministry Mighty Oaks Warrior Programs in August 2014.
As previously reported by CP, Mighty Oaks, which has seven outposts throughout the U.S., runs six-day programs designed to help veterans and active duty military personnel suffering from PTSD contrast how they are currently living their lives, to the "biblical blueprint" that God has laid out for their lives.
Despite the fact that 22 veterans and 1 active duty service member commits suicide every day, none of the 1,000 Mighty Oaks alums has committed suicide.
Priddy told CP that the secret to the success behind Mighty Oaks program is found in the instance when participating veterans personally decide to take the crucial step to refocus their lives around God.
"It's just the gospel of Jesus Christ and the healing power that can only come from Him and when the men decide to accept Christ," Priddy explained. "It is just that instance when you make that decision and that instance that you get it and finally submit and fall to the altar and say, 'Ok God, do with me what You will.' That is the thing that starts the healing process."
"As any person of faith knows, you are going to struggle everyday. But, Mighty Oaks creates a brotherhood that we missed from the military — the comradery — it's all the same kind of men who are going through the same things. We are all just going to keep marching towards being Christ-like every single day and that is where the healing comes from," he continued. "The suicide gets taken off of the table from there and it is just no longer a thought because you have a purpose for life."
Priddy became an instructor at Mighty Oaks' Sacramento-area outpost, which opened up in February 2015 and partners with the faith-based non-profit The Eternity Challenge.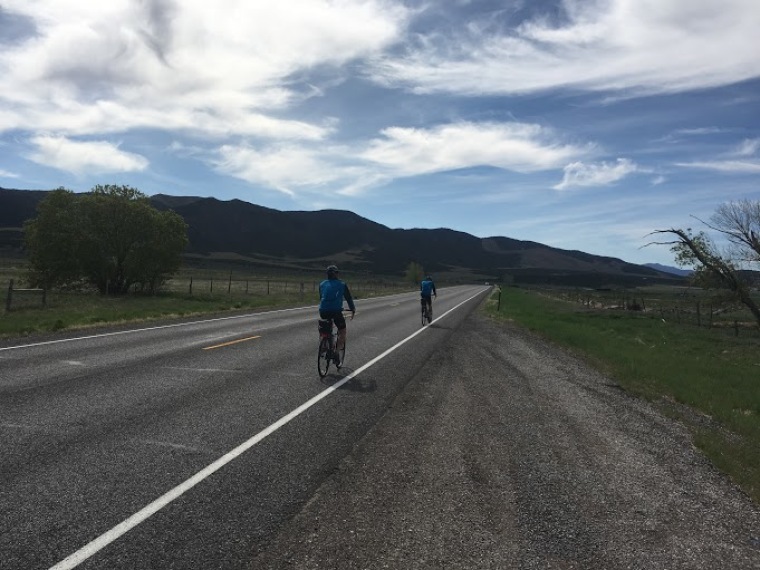 Earlier this year Priddy's biking partner, David Allison, an Army veteran who also served 30 years as a law enforcement officer, completed the Mighty Oaks program at the Sacramento outpost. Allison felt inspired to launch a bike tour to spread the word and raise money to help the Sacramento outpost grow. Allison then recruited Priddy to join him on the bike journey.
Priddy explained that Allison got the idea for the bike tour because he did a similar bike tour to raise money for a fellow law enforcement officer and his family who was diagnosed with ALS.
As the men are in the midst of the journey, Priddy explained that they ride anywhere from 35 miles to 100 miles each day, depending on the terrain of the region.
The men stop in select towns to visit with veterans at churches, VFW's, American Legions and other community gathering places.
Although the men have a goal of raising $1 million for the Mighty Oaks program, Priddy explained that he is less concerned about the money than he is about impacting the lives of veterans who suffer from the same issues that he once did. He told CP that he has been able to get a few veterans to register for the Mighty Oaks program throughout the trip.
"My concern is getting the message out and meeting veterans that are struggling that want to get better, that want to heal and fix the relationships that they have broken," Priddy said. "I tell my story to anyone and everyone that will listen and I have been blessed to meet a bunch of men who have been struggling and want to go through the program and want to get better and have gotten signed up and are just waiting to go."
As they bike, the two veterans are aided by colleagues who ride behind them in a vehicle that carries spare bicycle part, shirts and other gifts for people that donate to the cause.
Just like any other kind of physical endurance activities, Priddy said that riding a bicycle across the country presents many challenges, especially when biking through the Rocky Mountains at about 11,000 feet above sea level. However, the men and their colleagues rely on God to give them the strength to keep pushing forward.
"We have scripture reading every morning. Before we set out each morning, we all come together and pray. Sometimes its really, really difficult, especially going over the path in Colorado," Priddy said. "It wasn't very easy. There were a bunch of times where I wanted to just fall over but God kept whispering to me that 'You can do it.'"