Christian Missionary Kenneth Bae Moved to Hospital in North Korea, Health May Be Failing
Terri Chung Says She's 'Holding Onto Faith in My God and in My Government' for Bae's Release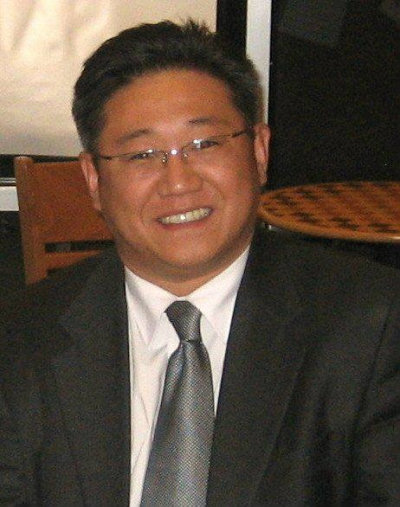 Kenneth Bae, a U.S. citizen sentenced to 15 years of hard labor by North Korean officials for alleged plans to overthrow the government, has been moved to a medical facility due to his failing health, his sister told supporters during a vigil at a Seattle church over the weekend.
Terri Chung, speaking through tears during a vigil at Quest Church in Seattle, told about 100 people who came to pray for her brother's freedom and well-being on Saturday that she had been informed by Swedish officials, who represent the United States' interest in relations with North Korea, that Bae had been transferred to a hospital within the last two weeks.
Eugene Cho, the pastor of Quest Church who has been counseling Bae's family through their ordeal, shared on his blog that the Christian missionary was moved from his labor camp due to pre-existing health ailments, listed in previous reports as diabetes, heart problems and a fatty liver. Bae, 45 and born Pae Jun Ho, has reportedly lost 50 pounds since being sentenced in May.
"We're terribly worried about his health. I think it has been deteriorating," Chung said, according to local TV news station King5.com.
Chung insisted, however, that she believes Bae will return home long before his 15-year prison sentence plays out.
"I firmly believe he will come home. And not in 15 years. I hold onto faith in my God and in my government," said Chung.
She added, "We're hoping what little noise we're making in this corner of Seattle will spread. In the end, it's not up to us. We feel completely hopeless."
Bae, married with three children, was born in South Korea and moved to the United States in the mid-80s. While his family in the U.S. lives in Lynnwood, Wash., he and his wife had been living in China, where he operated a tour company at the time of his arrest last November. North Korean officials cited evidence found in his possession at the time of his arrest, as well as a confession from Bae, to support charges that he had been using his frequent tours into the country to evangelize and encourage prayers for God to bring change to the communist regime.
Pastor Cho, calling Bae "a son, a father, a husband, a brother...and also a follower of Christ," suggested that the missionary was charged "in essence" for being a Christian and charged "officially" for his work, messages and prayers for the walls of North Korea to come down so that the gospel would spread — deemed as an attempt to overthrow the government. North Korea, governed by a juche ideology, is resolutely hostile to any unsanctioned religion (read more about religion in North Korea).
"Kenneth developed a deep passion and heart for North Korea. And as it has already been documented through various news sources, Kenneth was a 'tentmaker' – working as a tour guide but with a missionary heart to share the love of Christ," writes Cho. "He did much of this in China and in North Korea. He did this with prayer and support. He did this with the support of a mission organization. But on his last trip hosting a tourist group to North Korea in November 2012 – a trip that he's led at least 15 times with no problems whatsoever – Kenneth was detained on November 3."
On his blog, Pastor Cho encourages supporters, especially Christians, to keep Bae's case, and the cases of countless other Christians facing persecution around the world, in their prayers and conversations. A petition calling for North Korea to grant Bae amnesty has also been organized by his son, Jonathan Bae.
Bae appeared in a video interview in July conducted by pro-Pyongyang publication The Choson Sinbo in which he reportedly apologized for his crimes and cited his health troubles.
"People here are very considerate, so I'm not working too hard," he said in the video. "But my health is not in the best condition so there are some difficulties."
Bae added that he was being "patient and coping well."
"And I hope that with the help of the North Korean government and the United States, I will be released soon."
It was previously reported that former U.S. President Jimmy Carter was considering a trip to North Korea to help facilitate Bae's release, a scenario that has played out several times before in the cases of U.S. citizens detained by the reclusive regime. While a planned trip by Carter was initially denied by the former president's camp, the White House confirmed that Carter was indeed taking a private trip to North Korea, but on his own and not as a state representative.
Human rights groups have suggested that about 200,000 people are being held in prison camps in North Korea. Open Doors USA estimates that 60,000 to 80,000 of those held in harsh labor camps are Christians. The persecution watchdog has for the past 11 years ranked North Korea as the No. 1 persecutor of Christians.
Watch a news report on the vigil held by Kenneth Bae's family at Seattle's Quest Church: