Christian Moms of 13 Kids, 7 Adopted, Share Simple Biblical Secret to Overcoming Fear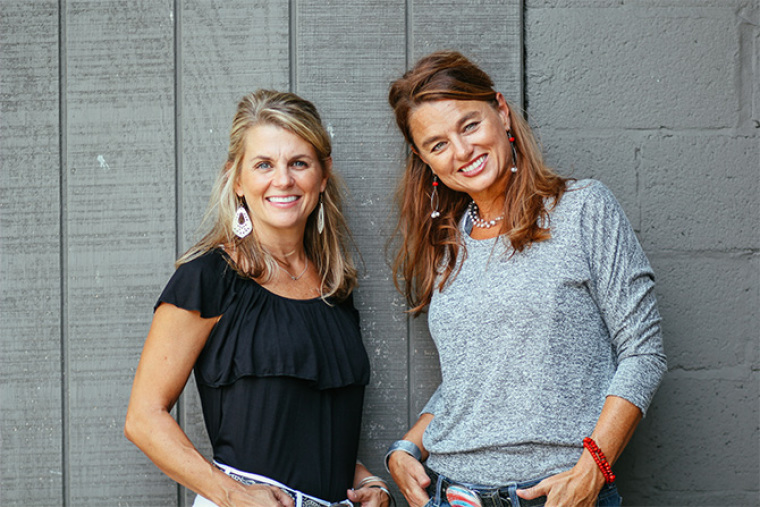 Thirteen children and seven of them adopted – that's the stop-you-in-your-tracks story of two Christian families who say they are simply following biblical obedience.
After answering God's call to have domestic and international adoptions, friends and One: Impossible Starts Here co-authors, Suzanne Mayernick and Gwen Oatsvall, are prompting others not to let fear hold them back from doing the one thing God is urging them to do with their lives. Although biblical obedience may bring some uncomfortable changes, the Nashville moms assure readers it will also lead to so many unforeseen blessings.
"Four adoptions later, I can tell you now – and Scott would readily admit – he was initially an adamant 'no' every time," described Oatsvall, honestly sharing her husband's initial reaction to the idea.
"We wanted people to realize that fear is natural, but you can't let it hold you back," she said.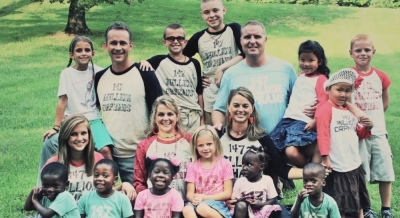 "Fear," Oatsvall, the mother of six children, four of them adopted, "is crippling and it can keep you from listening to the Lord. We love how there has been several times in both of our journeys where God didn't reveal the whole picture to us because He knew we probably wouldn't have done it if we knew the scope of what this project was going to look like or what this child actually needed from us."
While Oatsvall was convinced God wanted her to adopt, she wrote in the book that her husband, Scott, was dead-set on not expanding their family of two children.
As they said yes to God, things began to change. Oatsvall recalls in the book, "God kept putting the right triggers" in her husband's life, ultimately helping him overcome his objections.
The solution to overcoming fear, Oatsvall said, is to take things one step at a time and one "yes" at a time. "After you started giving that one yes ... you become more powerful in Him. You start looking at things through His eyes and not through your human eyes."
For Mayernick and Oatsvall, their first yes meant considering adoption as a possibility for their respective families.
The idea alone was daunting for Mayernick, already a mother of four. She recalled going from three to four biological children and just feeling overwhelmed by day-to-day life. "And I think when we started feeling really called to adopt domestically, just the thought of another child... time-wise, I mean how is there enough time in the day to give each child what they need?"
Years later, they have adopted a total of seven children between the two families: the Oatsvalls adopted three daughters and a son from China and Uganda. Mayernick and her husband, Mike, adopted two boys and a girl from the United States and Uganda.
"Our friendship is so divine," said Mayernick, who met Oatsvall when they were both going through the adoption process. "We give each other strength just by a look, just by when we look at each other, give a smile or a wink."
Although Mayernick and Oatsvall acknowledge there have been many hard times since they opened their hearts and homes to adoption, they also stress that there have been so many blessings, as well.
"We talk about in the book that we always say there's at least 5 seconds of every day that is simply just a gift from heaven. It's like a pure joy," said Oatsvall. "And I think in that moment we feel so close to the Lord that we're like we could have missed this."
Mayernick shares that she struggled with other people's perception of her adopted daughter Josie Love, who is HIV positive. She shared the story of a mother calling her and saying that her son sits next to Josie and he liked to show other kids his "boo-boos" that were open wounds, and she wondered if he was safe being that close to Josie. Although the conversation was difficult for Mayernick, she was reminded at that time of a "pure joy" moment of six months earlier when she had at least 30 emails from families telling her they were pursuing an HIV-positive child adoption because of Josie's story.
Oatsvall also shared about her struggles and God meeting her family's need. "As far as provisions go, Suzanne and I have seen so many provisions met. I mean we had someone that donated $13,000 for Maggie's (one of two children the Oatsvalls adopted from China) medical bill because we had spent two years in and out of the hospital."
Meanwhile, Mayernick had a physical therapist volunteer to work with Josie Love. And teenagers have offered to babysit the children so the busy parents could have a date night.
"I think it's those kind of winks that God's like 'I got you, I know when you're weary.' And He always sends some type of provision whether it's a person, whether it's finance or whether it's that little five seconds where a child comes to you and tells you they love you, or they tell you a story about their day."
While the two mothers and adoption advocates know that not everyone is called to adopt, Mayernick says, "You are called to do something to serve Him."
"We're so thankful we didn't miss it (God's call to adopt). That we're right in the middle of what He wants us to do. That He's allowing us to be part of His big plan," said Oatsvall.
The two women have founded 147 Million Orphans, a non-profit organization that raises money to provide for the basic needs of orphaned children in Uganda, Haiti, Honduras and the United States.
One: Impossible Starts Here is in bookstores now. Learn more about the book and 147 million Orphans at book.147millionorphans.com