Christian Mother Meriam Ibrahim Reveals She Was Heavily Pressured to Deny Christ for Three Days Straight in Prison, but Refused Each Time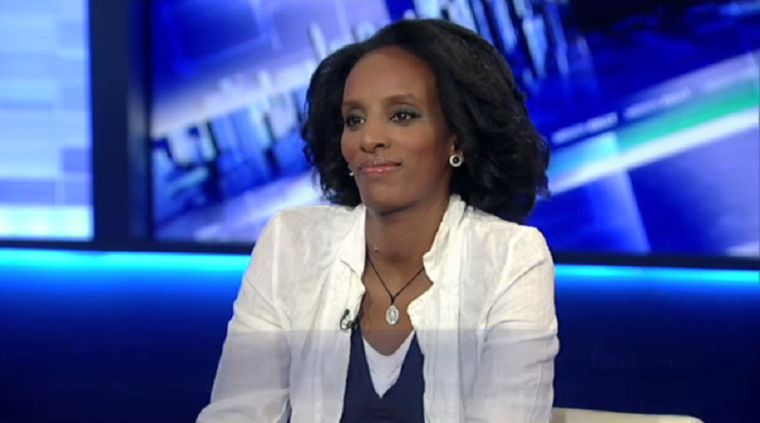 Meriam Ibrahim, the Sudanese Christian mother who was formerly imprisoned for her faith in the Republic of Sudan, revealed Thursday on the National Day of Prayer that she was heavily pressured by guards for three days straight to deny Christ, but refused each time.
Ibrahim spoke at the Suffolk Leadership Prayer Breakfast in southeastern Virginia with the American Center for Law and Justice, a law group that has been campaigning in a number of Christian persecution cases.
"Meriam revealed how she refused to waver in her faith in Christ, believing God would save her even as she was shackled in chains and sentenced to 100 lashes and death. Making matters worse, her infant son was in prison with her and she was pregnant with another child at the time — forced to give birth while shackled in chains," said in an article ACLJ Executive Director Jordan Sekulow, who introduced Ibrahim at the Virginia event.
"In the face of persecution and told by Sudanese officials that she could avoid a death sentence if she renounced her Christian faith, Meriam stood strong and refused to reject her faith. For three consecutive days, she was told to renounce Christ. For three consecutive days, she refused."
Sudan's government sentenced Ibrahim to death in 2014 for crimes of apostasy and adultery for marrying Daniel Wani, an American Christian citizen. Intense international pressure forced the Sudanese court to clear the Christian mother of the charges, and though she was later detained again on the charge of carrying a false passport, she was eventually allowed to leave Sudan and come to America with her family.
While in prison, Ibrahim gave birth to her second child while in chains, and took care of her young son.
The Christian mother has since shared her testimony on a number of occasions, and revealed it was her faith that allowed her to get through the difficult times in prison.
"Faith means life. If you don't have faith, you are not alive," Ibrahim said in an interview in September 2014. She added that her faith was the "only weapon" she used to survive the ordeal.
Ibrahim has been honored by Christian institutions such as the National Religious Broadcasters, who back in February presented her with the President's Award for showing "what it means to not be ashamed of Christ."
"Mariam Ibraheem is a modern-day example of what it means to not be ashamed of Christ," NRB President and CEO Jerry A. Johnson said. "We are honored to welcome her to NRB15 as we rejoice with her over God's protective care in her life."
The ACLJ was one of the many organizations to draw attention to Ibrahim's plight while in prison, and gathered 600,000 signatures for a petition in her support.
"At today's event, Meriam had a powerful message on this National Day of Prayer. She revealed that while on death row, she said she could feel people praying for her around the world — prayers that were critical in helping her survive," Sekulow added.
"Finally, she reminded us that her and her family are now on the path to start a new life in the United States. There are challenges ahead. They lost a successful business in Sudan and now are working to create a life for their family here."
The ACLJ executive director revealed that Ibrahim and Wani also shared prayers for pastor Saeed Abedini, the U.S. citizen imprisoned in Iran for his faith, who on Thursday marked his 35th birthday in jail.