Christian-Owned Indiana CrossFit Gym Shuttered for Canceling LGBT Pride Event
Christian-Owned Indiana CrossFit Gym Shuttered for Canceling LGBT Pride Event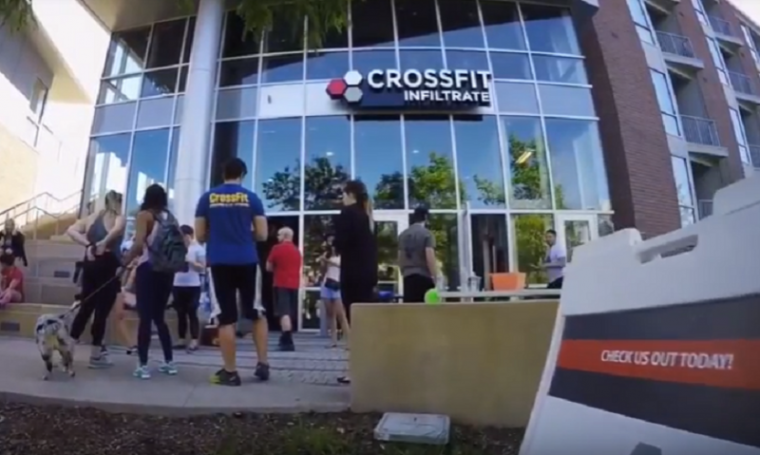 A CrossFit gym in Indianapolis, Indiana, was shuttered Wednesday after staff and club members revolted against a decision by the gym location's owner to cancel an LGBT Pride event due to his religious convictions.
Russell Berger, an executive for the global fitness company which has 13,000 affiliate gyms in over 120 countries, was also fired for praising the gym's owner for refusing to celebrate "sin."
Members of the shuttered CrossFit Infiltrate gym were informed by a sign on the door Wednesday that the workout center on the Downtown Canal would no longer operate at the location, according to a report from WTHR.
A CNBC report said the CrossFit Infiltrate gym was among a number of gyms slated to host a Pride workout event on Thursday. On June 1, however, club members were informed via email that the gym's owner, Brandon Lowe, didn't support the celebration as a healthy event.
"Our underlying goal for the staff and members at CrossFit Infiltrate and our other gyms CrossFit White River and University Ave CrossFit is total health and wellbeing for the individual and community. Total health involves the body, the emotions, relationships, and the spirit. At the foundational detractor from health, as we believe God sets the parameters for, is pride. We believe that true health forever can only be found within humility, not pride. Humility is seeing oneself as they truly are, and as God truly defines them to be. As a business we will choose to deploy our resources toward those efforts and causes that line up with our own values and beliefs," Lowe said.
Offended by the cancellation of the gay pride event, gym member Ryan Nix publicly protested the move on social media, suggesting that the gym's owner might have an issue with LGBT people. "Many of us are leaving the gym due to the owners. Please tell your friends not to join this place," Nix said on Facebook. 
Lowe responded in a statement to CNBC that the narrative spread online about the gym was "grossly" misrepresented.
"The majority of the reviews and statements being read about the gym largely point out that Infiltrate's community has been incredible and welcoming and that the decision not to host an Indy Pride event is the reason we are called bigots or discriminative. However, let the history of the gym speak for itself and for the position we take in this divisive atmosphere. CrossFit Infiltrate welcomes, serves, and prioritizes training people to be fit and functional in body, mind, and spirit. It never has and never will be anything but welcoming to all human beings who live, move, and breathe in God's world," he said.
In a series of since removed tweets that resulted in his firing, CrossFit's Chief Knowledge Officer Russell Berger praised the gym owner for standing by his convictions and "refusing to celebrate sin."
"Thank you #CrossFitInfiltrate for standing by your convictions and refusing to celebrate sin by hosting an @indypride workout," Berger noted, according to rTV6. "The intolerance of the LBGTQ ideology toward any alternative views is mind-blowing."
After initially suspending Berger for the tweet Wednesday, CrossFit announced he was fired, saying: "The statements made today by Russell Berger do not reflect the views of CrossFit Inc. For this reason, his employment with CrossFit has been terminated."