Christian Pastor Faces Prosecution in the UK for 'Islamophobia,' Calling Islam 'Satanic' and 'Spawn of the Devil'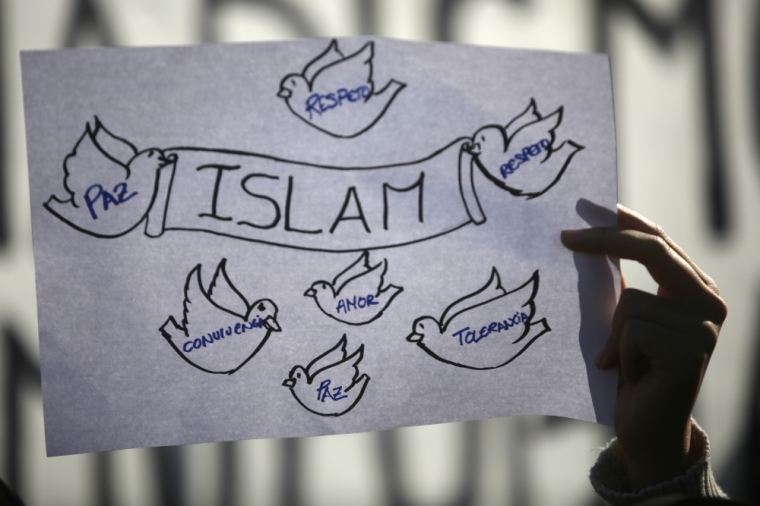 A British pastor from Belfast, Northern Ireland, is set to be prosecuted at court for saying in 2014 that Islam is "satanic" and a religion that is "the spawn of the devil."
The preacher, James McConnell, apologized after he was accused of Islamophobia, but is still facing prosecution, Northern Ireland's Public Prosecution Service said.
"I can confirm that following consideration of a complaint in relation to an Internet broadcast of a sermon in May 2014, a decision was taken to offer an individual an informed warning for an offense contrary to the Communications Act 2003," a PPS spokesman said, according to The Guardian.
"That offense was one of sending, or causing to be sent, by means of a public electronic communications network, a message or other matter that was grossly offensive."
The 78-year-old preacher reportedly made the controversial comments in a sermon at his Whitewell Metropolitan Tabernacle, but has since stepped down as pastor of the church.
McConnell said that he's not going to be "gagged" in light of the PPS decision.
"The police tried to shut me up and tell me what to preach. It's ridiculous. I believe in freedom of speech. I'm going to keep on preaching the Gospel," he said.
"I have nothing against Muslims, I have never hated Muslims, I have never hated anyone. But I am against what Muslims believe. They have the right to say what they believe in and I have a right to say what I believe."
He apologized for his remarks back in June 2014, and posted a statement on the Whitewell Tabnernacle website, saying, "I wish to apologise publicly for any distress I may have unwittingly caused."
He also provided context for his initial remarks, and said it was meant to draw attention to how some followers of Islam have used doctrine as justification for violence.
"I have qualified my comments by reference to those who use their religion as justification for violence. As a preacher of the Word of God, it is this interpretation of the doctrine of Islam which I am condemning," he added.
"I abhor violence and condemn anyone, of any faith, who uses religion to justify it."
U.S. megachurch pastor Robert Jeffress also drew controversy earlier this year after he said that Satan delivered the religion of Islam to the prophet Muhammad, and claimed that following the faith will "lead you to hell."
"It was Satan himself who delivered those delusions to those people to lead people by the millions away from God," said Jeffress, who pastors First Baptist Church in Dallas, Texas.
"Islam is a false religion that will lead you to hell. It is based on a false book that is based on a fraud. It was founded by a false prophet who was leading people away instead of to the one true God."
The comments were made during a May 10 sermon titled "Christians in the Crosshairs."