The Christian Post's Top 10 News Stories of 2016
6. Morally Compromised Christian Leaders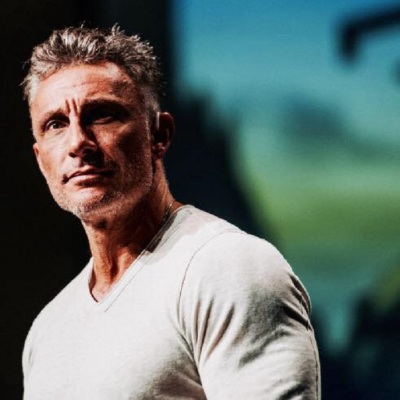 Some prominent pastors, including a grandson of the Rev. Billy Graham, engaged in morally compromising and at times scandalous behaviors.
In July, Perry Noble was fired from his position as senior pastor of NewSpring Church in South Carolina, the church he founded, as a result of growing problems surrounding alcohol abuse.
As Noble himself noted in a lengthy Facebook post in October regarding his drinking habits and other personal issues, saying he was a "hypocrite."
"I chose isolation over community. ... Isolation is where self-doubt dominated my emotions, causing me to believe I just could not carry the weight anymore, and alcohol was necessary for me to make it through another day," wrote Noble.
"I hated myself, literally HATED myself for doing what I was doing, but believed the lie that this was just the way things were and there was no way it could ever get better."
Popular leader of Northwest Baltimore's Empowerment Temple Church, the Rev. Jamal H. Bryant, reportedly fathered a child out of wedlock last summer and failed to keep up with child support payments. 
Latoya Shawntee Odom, a 34-year-old California woman, alleged in a salacious and exclusive report from Obnoxious Television that she engaged in a sexual relationship with Bryant which resulted in her getting pregnant. Bryant allegedly asked her to abort the baby but she refused and gave birth last July to a boy named John Karston Bryant, according to official documents cited in the report.
Last year, former Coral Ridge Presbyterian Church Pastor Tullian Tchividjian was caught in a scandal that resulted in him losing his pastoral position and ending his marriage.
In November of this year, a married woman named Rachel posted on the website Spiritual Sounding Board that Tchividjian sexually preyed upon her until she agreed to sleep with him, and their affair was found out through text messages on his phone that were stored on the church's server. 
"We were caught by the IT department of CRPC on the second week of June. Tullian received a phone call from a staff member at the church saying that the contents of his phone could be read on the church's public server. Tullian asked the staff member to delete everything," claimed Rachel.
"Tullian didn't seem concerned, though I was terrified. I met with the Lord that day, and discovered His displeasure with my sin. It sounds ridiculous that I was so blind up to this point, but the darkness then was very thick and I was caught in the cords of my sin."
Tchividjian was also fired in March from a position with Willow Creek Church after he failed to disclose an extramarital affair he had had in 2014.
"The disclosures that he made involved the fact that he had a previously unconfessed inappropriate relationship with another woman. He didn't share specifics with us. He said the person, that's worth saying ... there were no specifics," explained Willow Creek's Senior Pastor Kevin Labby in an earlier interview with The Christian Post.