The Christian Post's Top 10 News Stories of 2016
5. Pro-Choice Movement Losing Ground Politically, Religiously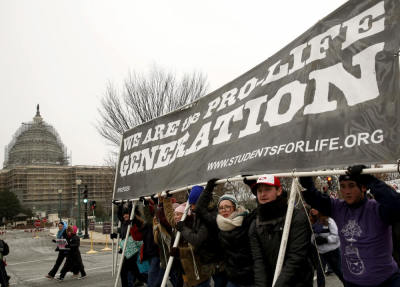 The pro-choice movement suffered many setbacks throughout the year. Despite getting the Supreme Court to strike down parts of Texas' HB 2 law in late June, the Lone Star State's late-term abortion ban was not even challenged.
During its General Conference meeting in Portland, Oregon in May, the United Methodist Church voted to end its decades-old affiliation with the Religious Coalition for Reproductive Choice.
"RCRC is a one-sided political lobby that opposes all disapproval or limitation of abortion," read the proposal, which UMC delegates adopted in a vote of 425 ayes to 268 nays.
"RCRC's advocacy often directly contradicts our social principles on abortion, but it still uses our Church's name. Several annual conferences and many United Methodist leaders have urged the Church to end all association with RCRC."
In November, voters in the United States got to choose between Democrat Hillary Clinton and Republican Donald Trump, whose party platforms held polar opposite positions on abortion.
The GOP platform included opposition to federally funding Planned Parenthood, support for adoptions services and other alternatives to abortion, and having Congress pass a late term abortion ban.
By contrast, the DNC platform called for ending the Hyde Amendment, which bars federal funding of abortion except in rare circumstances, and the Helms Amendment, which bars government foreign aid from going to abortions performed as part of family planning or efforts to encourage or coerce the practice of abortion.
Both candidates promised to appoint justices to the Supreme Court that reflected their views on abortion. With the Trump victory in November, pro-choice advocates may eventually see a high court dominated by pro-life judges.