The Christian Post's Top 10 News Stories of 2016
4. Worldwide Christian Persecution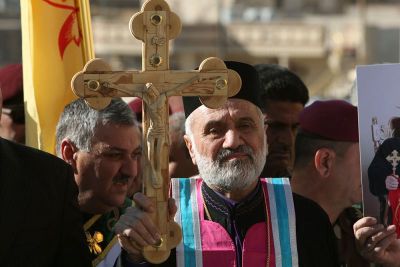 Global persecution of Christians continued to worsen in 2016, with the Islamic State in the Middle East attacking historic Christian communities while China and North Korea continued their crackdown on churches and imprisoning believers.
Sixty-year-old Canadian pastor the Rev. Hyeon Soo Lim was arrested in North Korea last year and in an interview with CNN in January revealed that he was given a life sentence of hard labor.
"Lim has been held in a labor camp. He appears to be the only inmate. He has not seen any other prisoners. Lim works eight hours a day, six days a week, with rest breaks, digging holes for the planting of apple trees in the prison orchard," reported CNN in January.
In the Middle East, the Islamic State continued to target Christians and other religious minorities as part of their campaign of terror in Iraq and Syria.
In July, Russian President Vladimir Putin signed an anti-terrorism law banning evangelism outside of churches, effectively going after non-Orthodox Church preachers.
Pastor and Baptist missionary Donald Ossewaarde was charged and convicted under the new law. A resident of a town 224 miles south of Moscow, he has appealed the ruling.
Assaults on Christians abroad do not seem to be letting up. Earlier in December, a suicide bomber attacked a Coptic Christian sanctuary in Cairo, Egypt, killing 24 people and wounding 49 others.
Last week, The Christian Post also reported that two pastors in Sudan, the Rev. Hassan Abduraheem and Rev. Kuwa Shamal, are facing the death penalty by hanging for the Christian faith. The pastors have been arrested, transferred, and re-arrested on multiple occasions this year in the Islamic-majority country, with government officials accusing them of national security crimes.