The Christian Post's Top 10 News Stories of 2016
3. Little Sisters of the Poor Defeat Obama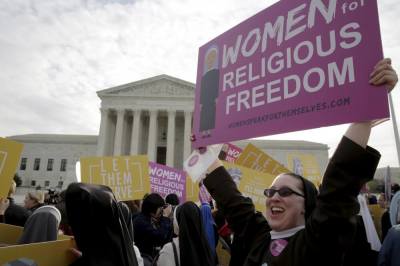 For years the Obama Administration has garnered controversy for its Health and Human Services Department's "contraception mandate."
Many religious groups and schools have sued the federal government over the mandate, which they argue violates their religious conscience by forcing them to cover the cost of services like birth control and abortion-inducing drugs.
2016 saw a small group of nuns, known as the Little Sisters of the Poor, garner national headlines for their legal battle to get an exemption from the mandate.
In May, the eight-member U.S. Supreme Court released a decision vacating a lower court decision against the Little Sisters to look into a possible compromise between the two parties.
"Following oral argument, the court requested supplemental briefing from the parties addressing 'whether contraceptive coverage could be provided to petitioners' employees, through petitioners' insurance companies, without any such notice from petitioners,'" read the decision.
"Both petitioners and the Government now confirm that such an option is feasible. Petitioners have clarified that their religious exercise is not infringed where they 'need to do nothing more than contract for a plan that does not include coverage for some or all forms of contraception,' even if their employees receive cost-free contraceptive coverage from the same insurance company."
The Becket Fund for Religious Liberty, a legal group that has represented many groups suing HHS over the mandate including the nuns, celebrated the May ruling as "an important win for the Little Sisters."