The Christian Post's Top 10 News Stories of 2016
2. Transgender Issues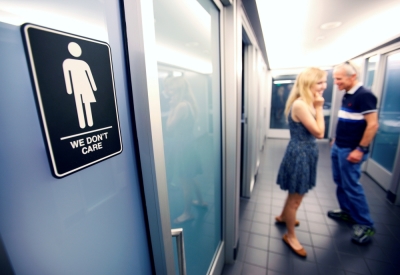 2016 was a year when the United States saw increasing attention given to the debate over transgender rights and its impact on the freedom of religion and the right to privacy.
In May, President Barack Obama issued a directive to public schools stating that they must allow male students who identify as female to use girls' bathrooms, showers and locker rooms, and vice versa.  
The directive interpreted Title IX of the 1964 Civil Rights Act to include transgender individuals, a move critics argued is out of step with the original understanding of the law.
Several states sued the federal government over the directive, stating that the directive, among other things, unlawfully usurps the authority of states to determine education policy.
In August, Judge Reed O'Connor of the Northern District of Texas issued a nationwide injunction against the Obama directive, siding with a Texas-led lawsuit.
In the private sector, retail giant Target announced in April that they were going to allow male customers who identify as female to use women's bathrooms and dressing rooms. 
Target experienced intense backlash for their decision, with over 1.4 million people signing the American Family Association's petition calling for a boycott of the retail giant until they changed course.
In August, in response to severe financial losses prompted by the boycott, Target's management said it would spend $20 million to install single-occupance locking bathrooms in its 300 stores nationwide that don't already have them. 
What Target perceived as a solution, however, still failed to address their policy of allowing men to go into women's and girls' dressing rooms and bathrooms. Thus, the boycott continues. 
Over the course of the year, North Carolina has also garnered controversy after state lawmakers passed HB 2, a law that prevents city and local governments from enacting ordinances that force businesses to allow biological men to go into women's restrooms and vice versa.
Enacted in response to the city of Charlotte's pro-transgender ordinance, the legislation prompted several big name companies to boycott the state. Currently the measure is undergoing a court challenge.
The North Carolina law effectively struck down the highly-opposed non-discrimination ordinance passed by liberal city lawmakers in Charlotte, which would have forced private businesses, institutions and other places of public accommodation in the city to open all restrooms to transgender individuals.
Although the law does affect state government-managed bathrooms, businesses and other private institutions across the state are still free to create their own bathroom policies.