The Christian Post's Top 10 News Stories of 2016
10. Archaeological Discoveries Support the Bible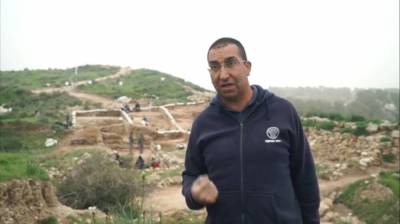 Over the course of the year, several archaeological discoveries were made in the Middle East that confirmed historical facts written about in the Bible.
In April, Tel Aviv University found pottery shards from about 2,500 years ago that reveal literacy was more common in ancient Israel than previously assumed, which means that the Old Testament could have been written earlier than presumed.
"We're dealing with really low-level soldiers in a remote place who can write," said Israel Finkelstein, an archaeologist and biblical scholar at Tel Aviv University.
"There's a heated discussion regarding the timing of the composition of a critical mass of biblical texts, but to answer this, one must ask a broader question: What were the literacy rates in Judah at the end of the First Temple period? And what were the literacy rates later on?"
During the summer, researchers from the the Kinneret Institute for Galilean Archaeology at the Kinneret College on the Sea of Galilee found an ancient synagogue that was consistent with New Testament accounts of the area.
"This is the first synagogue discovered in the rural part of the Galilee and it confirms historical information we have about the New Testament, which says that Jesus preached at synagogues in Galilean villages," explained Motti Aviam of the Institute to JNS.
And in September, an ancient city gate and shrine believed to have been one of the places ordered to be destroyed by King Hezekiah of Judea was unearthed.
The gate in question was found in the ancient city of Tel Lachish within an 80-by-80-foot six-chambered area. The gate, parts of which were first discovered decades ago by archaeologists from the United Kingdom and Tel Aviv University, is believed to be the largest one of its kind found in Israel from the First Temple period.
"The size of the gate is consistent with the historical and archaeological knowledge we possess," explained Sa'ar Ganor, an excavation director with the Israel Antiquities Authority.