Christian Rapper Andy Mineo Announces New Music Using Sign Language in 'Speechless' Video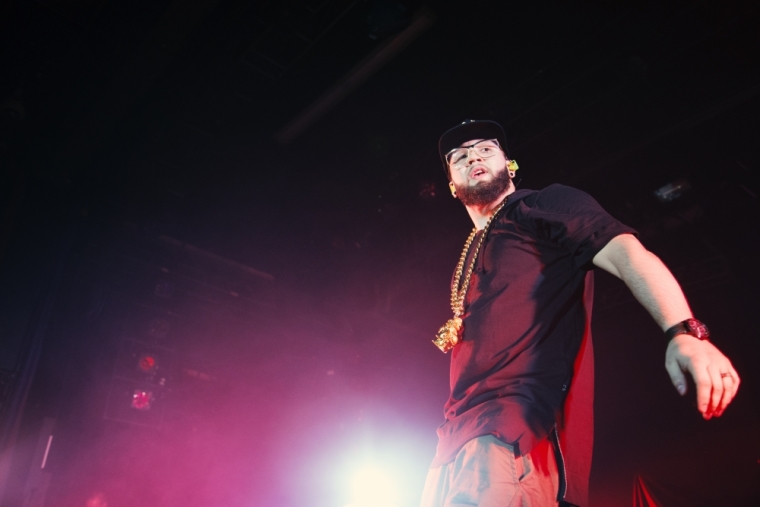 Christian rapper Andy Mineo is gearing up to release his second full-length album Uncomfortable next month and he's using some unorthodox methods to promote the project, including a new video he released Sunday that features him giving a speech using sign language with absolutely no sound.
The video clip titled "Andy Mineo Speechless Announcement," features the Reach Records rapper walking in front of the camera speaking and making hand gestures. However, there is no audio of his voice, so viewers must interpret his signs and read his lips to understand what he's saying.
During the clip, Mineo appears to be announcing a new song. Various fans on his YouTube page believe they have decoded his message.
"He said 'What's up, my name is Andy. I will share my new song called 'Hear my Heart.' What? You don't understand? Now you will know how I feel. Hope this helps," wrote YouTube user Christina Mazzatti.
The video seems to stick with the theme of Mineo's upcoming album title Uncomfortable, since viewers might feel a little uneasy with not being able to understand the clip upon their first watch.
The first images released for the album also portrayed Mineo in what could be an uncomfortable position.
Mineo first announced the album last month and released cover art that appeared to be him looking down into a copy machine while making a triangular sign right around his eye that resembled the infamous Eye of Providence symbol found on the U.S. $1 bill.
Fans commented on the picture, some expressing their frustration due to the common conspiracy theory that such imagery is related to the occult. Other fans were inspired by Mineo's artwork and took pictures doing the same uncomfortable pose to post on social media.
Aside from promotions on the Internet, Mineo also used a surprise gathering to give his fans a first listen to the new project.
The rapper made a surprise appearance at 50/50 Skate Park in Staten Island, New York, on Saturday where fans were bused in from Brooklyn's Barclays Center to meet their favorite artist while he skated around, instigated Nerf gun fights and fed the crowd free pizza.
After the festivities, fans were transported back to the Barclays Center, and during the trip they were able to listen to the new record.
Uncomfortable will be released on Sept. 18.
Andy Mineo will also be embarking on a nationwide Uncomfortable tour, which starts Oct. 1 in St. Peters, Missouri. The tour will be narrated by fellow rapper Propaganda and will feature singer Mali Music as an opening act.