Lecrae to Perform on 'Good Morning America' Thursday to Kick Off Anomaly 2.0 Tour
Lecrae to Perform on 'Good Morning America' Thursday to Kick Off Anomaly 2.0 Tour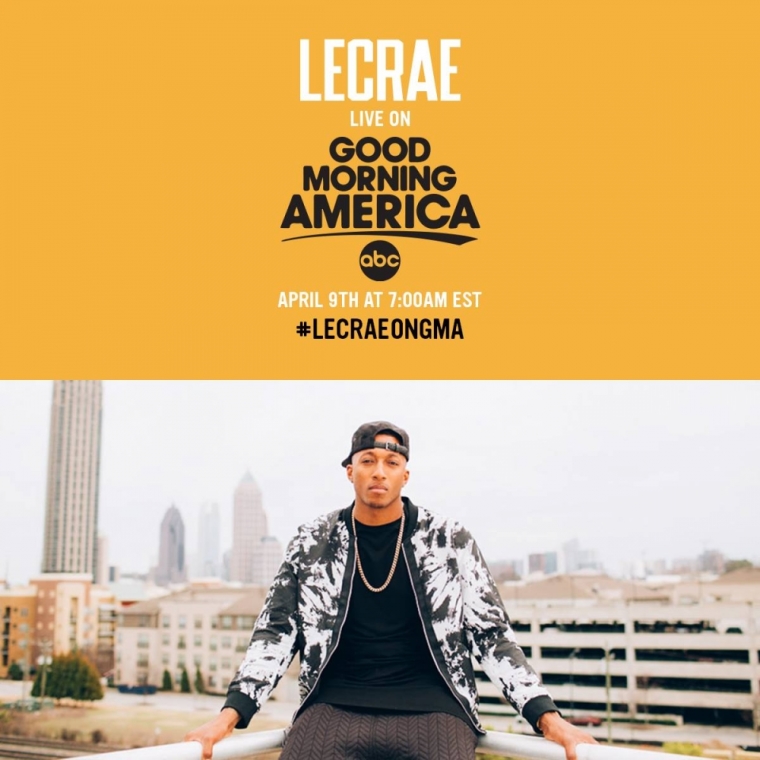 Grammy-award winning rapper Lecrae will perform on "Good Morning America" Thursday to kick off his Anomaly 2.0 tour.
"In celebration of the launch of the second leg of his already massively successful Anomaly tour, Lecrae will perform his hit lead single "All I Need Is You" live on Good Morning America on Thursday, April 9," read the press release shared with The Christian Post.
The first leg of the tour launched in the fall of last year to promote his latest album Anomaly which received a fair amount of critical acclaim and debuted at No. 1 on the Billboard 200 Album Chart. It also topped several other charts, including Digital Album, Rap Album, Christian Album and Gospel Album.
The project seems to have catapulted Lecrae even further into the mainstream as he's appeared and performed twice on "The Tonight Show Starring Jimmy Fallon" and received three Grammy nominations at this year's awards show and took home one for Best Contemporary Christian Song.
The second leg of the tour will kick off in New York City at Best Buy Theater on April 9 the same day as his GMA appearance. It will feature special guests including Andy Mineo and DJ Promote.
Lecrae took to Facebook to announce what will be his first appearance on the morning show on Monday.
"It's going down! Tune in this Thursday, April 9 to catch me performing on 'Good Morning America,'" he wrote.
Lecrae will also make an appearance at this year's Essence Fest on July 2 opening for comedian Kevin Hart. The rapper spoke about the opportunity in an interview with Essence back in February.
"I'm someone who appreciates the culture — someone who has grown up loving black music and appreciative of everything from Frankie Beverly and Maze to Kendrick Lamar, and then having those firm faith foundations. I'm somebody who cares about you, who wants you to enjoy yourself," Lecrae said.
The "Good Morning America" segment will air at 7 a.m. ET April 9 on ABC.