Lecrae Wins Top Christian Album at Billboard Music Awards in Las Vegas
Lecrae Wins Top Christian Album at Billboard Music Awards in Las Vegas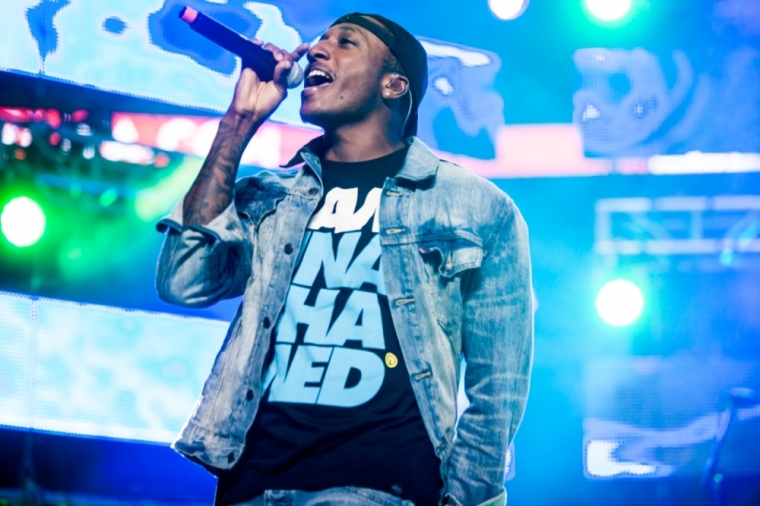 Christian rapper Lecrae won the Top Christian Album award for his hit "Anomaly" at this year's Billboard Music Awards show in Las Vegas on Sunday.
"Congrats & thanks to the producers, engineers, artists, label, distribution, family & fans on Anomaly's Billboard Award," Lecrae wrote on Twitter Monday morning.
Lecrae was also nominated for Top Christian Artist at the Billboard Music Awards, but lost that category to Australia-based Hillsong United. Other nominees for that award included Casting Crowns, MercyMe and the Newsboys.
Lecrae made headlines last year when he topped Billboard's Top 200 chart with the release of Anomaly, scoring the No. 1 album by selling 88,000 copies in its first week. He also had the No. 1 album on both the Gospel Albums and Christian Albums charts.
He then won a Grammy in February for Best Contemporary Christian Song/Performance for the song "Messengers," which is on Anomaly and features the group for KING AND COUNTRY.
During his speech at the Grammys, Lecrae praised God for his talents and said: "Love and respect to everybody out here because this is a celebration of gifts. And there's so many people out here who are gifted, but obviously you can't celebrate gifts without celebrating the giver of all gifts. So I want to celebrate Jesus for gifting us all with the gift of love and sacrifice," he said.
Lecrae also announced last week that he will release a book in 2016 titled Unashamed that will reveal details about his life, including struggles with drugs, alcoholism, bouts of depression and a suicide attempt.
The book's release will precede the launch of Lecre's next album, and will chronicle his life story and focus on how the rapper has maintained his Christian faith in a world that's hostile toward the Gospel.
"As an artist my ambition is to make honest music, and I feel the same way about writing this book," he said. "I want to be honest about where I've come from and what I've learned along the way. I want to influence culture, to help catalyze and inspire, and help other people find understanding. If they find some inspiration and some clarity for their own lives, as they follow my journey, then I will have succeeded."
Lecrae is currently on The Anomaly Tour with rapper and fellow Reach Records artist Andy Mineo.