Christian Rapper LeCrae on Why Lauryn Hill's Music Inspires Him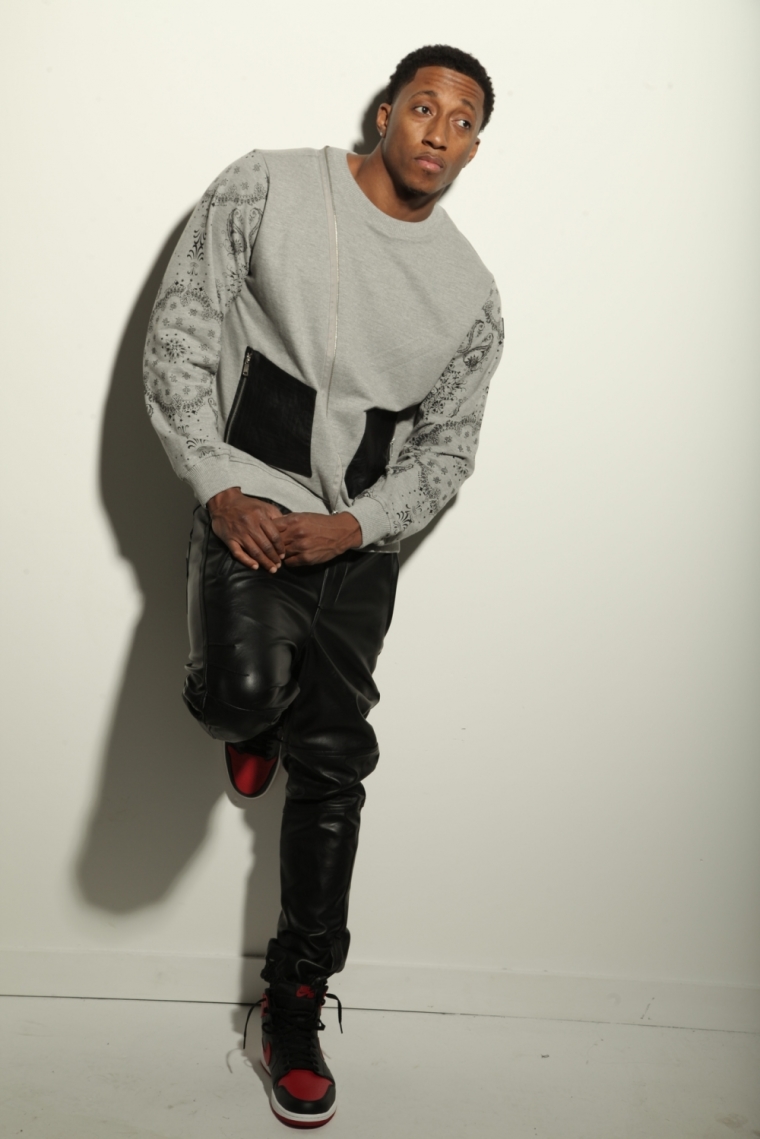 Christian rapper LeCrae Moore, whose 7th studio album "Anomaly" has shot to #1 on iTunes, Amazon, and Nielsen Sound Scan after it's first week, said in a recent interview that a song by Lauryn Hill inspires him.
During a whirlwind press tour, the 34-year-old Houston native sat down to speak with Essence Magazine to talk about what drives him and keeps him humble despite the unprecedented personal success he is experiencing. One thing he revealed is that one of his favorite songs is from a secular artist.
"Lauryn Hill's 'Adam Lives in Theory.' It's amazing. Oh man, there's so many levels and layers to it," LeCrae said. "Obviously, conceptually, the picture it paints of humanity. I think we need to be reminded of our frailty. Emotionally, it kind of draws you out and reaches inside - and everybody wants to be drawn out. You don't hear a lot of music that you feel like, 'Oh my gosh, you just pulled my soul out and put it on display.' I think that's what that song did for me."
In "Anomaly," he covers a myriad of topics including materialism, abortion, rape, and trying to fit in with the main crowd. The song "Nuthin" sees LeCrae declare he's ready to hear about more than money, women, selling drugs, and cars. "Inside you are greater than the songs you've created," he tells rappers.
In a recent interview with The Christian Post, LeCrae talked about his thoughts regarding his fans possibly idolizing him, like many secular celebrities.
"I don't know what's going on in the hearts of everybody out there," he said. "One thing is just making sure that they understand that I'm human. I'm not trying to carry myself in a way that feels other-worldly or being real condescending and patronizing toward them. Really just kind of exemplifying an example that says I'm chasing after humility like everybody else [should be]."
During the Essence interview, he said that when it comes to staying on track, those around him keep him accountable. "Friends. It's a community around me that is very like-minded and shares my values and will constantly keep me in prayer," LeCrae explained. "We get together for about 20 minutes before each show and take time to do a devotional of sorts. It may just be us wrestling through issues and talking about them; it may be us reading something, watching a DVD or something along those lines, but it's a time to settle our soul and get our mind right."
Despite his hectic schedule and being in high demand these days, he makes it clear that he has his priority straight. The father of three told CP that his family comes first because he's irreplaceable to his kids.
"You have to prioritize and you have to realize that family is a priority and that it comes before [your career]," he said. "The world can get another artist, but my kids can't get another father. I have to be consistent and present for them and make sure that they don't feel like they're playing second tier to anything else that I have going on other than their mother who comes number one."