Christian Rugby Superstar Jarryd Hayne Signs Contract With NFL's San Francisco 49ers; Seeks to Make Rare Sports Transition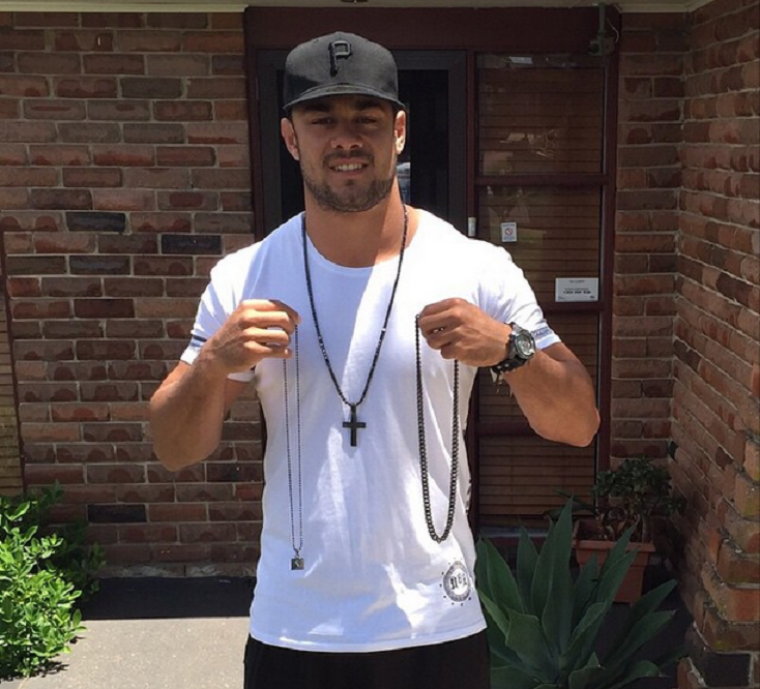 Jarryd Hayne, a Christian superstar rugby player formerly of Australia's National Rugby League, announced Tuesday that he's signed a futures contract with the San Francisco 49ers worth $100,000 in a bid to become the rare player to successfully transition to the NFL after spending most of his career playing a different sport overseas.
Hours before making the announcement, Hayne, 27, tweeted: "Today a dream becomes a reality. With God anything is POSSIBLE."
Hayne, who was named the top player in the NRL in Australia for the second time last year, quit the league in October 2014 walking away from a contract worth approximately $1 million to pursue his dream of playing in the NFL. He's trying to make the NFL as a running back after selecting the 49ers over the Detroit Lions and Seattle Seahawks.
"Firstly I just want to give a lot of thank yous to a lot of people that played big roles in this journey, and give honor where honor is due and first and foremost it's God. My faith has led me this far," he said in the news conference in Sydney where he made the announcement.
"The hard stuff starts now," he added. "This is a huge risk. I'm taking a massive leap of faith."
Shortly after the announcement he continued to thank God for the opportunity to pursue his dream in posts on social media.
"I'm the worst Christian (sic) I know but still gods (sic) favor reins (sic) over my life. Why, I'm not sure but I love ya big man. Without you I can achieve much. With YOU I can achieve anything. Incredible proud to join the 49ers franchise. To my family, friends n fans thank you for your love and support Looking forward to setting up in San Francisco and doing what it takes to make the roster," he noted on Instagram.
Since Hayne quit the NRL in October he's been spending time training in the U.S. Former NFL receiver Tim Dwight, who he's spent time with in training, told the ESPN that he has some quickness, speed, size and height but he will have to learn to take a hit in the league. At his Pro Day, Hayne measured 6-foot-2, 226 pounds.
"He's going to have to come in and play special teams. He's going to have to learn how to rush the punt and then get back and block for a return," Dwight told ESPN.com. "He's going to have to learn how to cover a punt, but that should be pretty instinctive to him. We were trying to look at what positions he would play on the field, either offensively or defensively. Rugby, especially being a forward, you're pretty much an offensive-minded guy."
Hayne reportedly started asserting his faith more frequently after being shot at in Kings Cross, Australia, several years ago.
Since making the decision to follow his dreams to the NFL, his faith has been made a lot more evident.
"You make a decision like this, you need to be wanting to do more than play a bit of football," Hayne said. "With the pay cut I'm taking as well, it takes more than … for me, it's faith. It's growing as a person. It's about believing that I can make the impossible possible. It's one thing talking about it, but it's another thing doing it."
Another Australian rugby player, Hayden Smith, a 6-foot-7, 255 pounder who excelled in that sport, signed with the New York Jets in April 2012 as a tight end but didn't successfully make the transition. Now 29, he returned to Australia to play for his former team Saracens.