Christian Singer Christina Grimmie Had Arms 'Wide Open' to Killer, Brother Says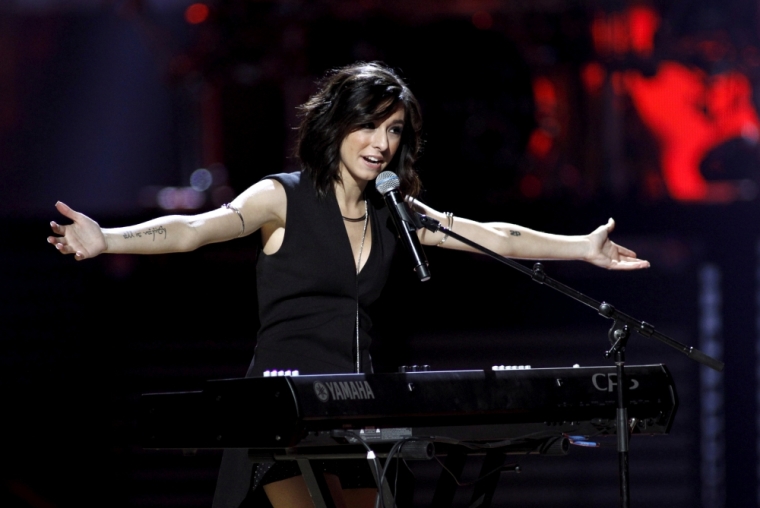 Marcus Grimmie, brother of budding singer and popular contestant on NBC's "The Voice" Christina Grimmie, revealed at a vigil for his sister who "loved the Lord" that she had her arms wide open to the man who took her life.
Christina, 22, died on Saturday after she was shot in an attack by Kevin James Loibl, 27, as she signed autographs after a concert in Orlando, Florida. Loibl fired at the singer before her brother was able to tackle him to the ground. The shooter killed himself during a struggle with Marcus. Christina was pronounced dead at a hospital.
At a vigil held in the singer's honor in her hometown of Evesham, New Jersey, on Monday, Marcus revealed to about 500 supporters that his sister offered her killer kindness and he rewarded her with death.
"She loved this town. She loved the state. She loved singing. She loved the Lord. And she loved me and she was just my baby sister," he began.
"The tragedy that took place. It was a free meet and greet post show. I missed the very first glimpse but witnesses say that she was arms open wide. So she had no idea. She treated everybody the same. And it was hard for her because she was introverted," he said.
Marcus also acknowledged the tragedy that would occur just a day later at the gay nightclub Pulse about 4 miles away from where his sister was shot. Deceased gunman Omar Mateen used an assault rifle to kill 49 people and injure 53 more at the popular spot.
"So what I really wanted to say real quick, about 4 miles away from where we were staying, there was a huge tragedy to Orlando, the U.S. LGBT community and to the whole world. I mean, 50 people dead. Who knows who's injured, I mean, that's huge. I come home to this. This is ridiculous. … I have no words," he said.
"Look at these people behind me. I had five people fly out my dad, people bought them plane tickets. Adam Levine paid for Christina's funeral … these people didn't have that. I'm at a great peace right now. I really am. She's in a better place. So sorry my parents couldn't make it out to this event," he added.
Christina's adopted aunt, Hope Compton, also revealed at the vigil that she flew to California to be with the singer's mother, Tina, and flew back to New Jersey with her Monday afternoon.
"It doesn't seem real," Compton said. "But we'll see her again in Heaven."
Kathy Cortner of the Bethel Baptist Church of Cherry Hill, said many people didn't realize the depth of "this sweet, talented girl's Christianity.
"There are no words to explain what happened," Cortner said.
Evesham Mayor Randy Brown called Marcus a hero, an acknowledgement that was widely applauded by the gathering.
"We want to thank every single one of you for coming out tonight and helping Marc and the whole family go through what they're going through," Brown said. "Tonight is not just going to be a night where we talk about ... Christina's death but also celebrate her life."
He then urged everyone to follow Christina's spirit.
"It's every parent's nightmare to bury a child. You can shed tears because she is gone or smile because she lived ... (so) do what she would want: smile, open your eyes, love and live on."