Christian Speaker Draws Protesters for 'Anti-Muslim Message' at Minn. Church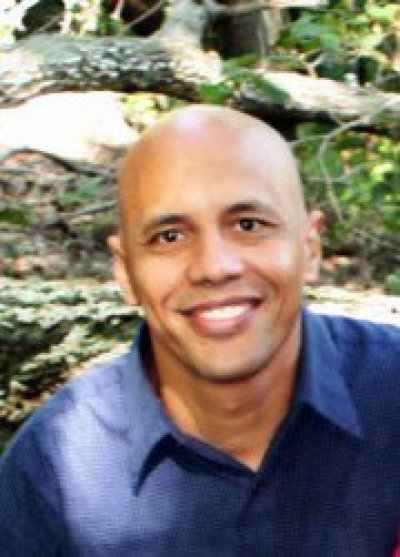 An Egyptian-born speaker drew protesters denouncing his anti-Muslim message to the Minnesota church hosting his lecture earlier this month.
Originally intended to speak at a public school in Bagley, Minn., school officials moved Usama Dakdok to Calvary Evangelical Free Church after complaints about the content of his message.
"We asked to change the venue to the church because the speaker did not appear to coincide with school district policy," Steve Cairns, superintendent of Bagley Public Schools told The Grand Fork Herald. "The appropriateness of the conversation appeared to be more in tune with the church."
About a dozen individuals showed up on Sunday to protest Dakdok, the director of Straight Road Ministries, an organization seeking to convert Muslims to Christianity and "expose the lies of the enemy who is seeking to keep people away from the truth of salvation in Christ." Despite the presence of protesters, the audience was full for both Dakdok's Sunday and Monday sessions.
According to his website, Dakdok converted to Christianity as an 11-year-old and came to the United States in 1992. He holds a Master's Degree in Missiology from New Orleans Baptist Theological Seminary and founded The Straight Way in 2001.
Last December, Dakdok earned the ire of the Council of American-Islamic Relations Minnesota (CAIR-MN) in a talk titled, "The Truth about Islam," where he claimed that an Islamic revival in the country would lead Muslims to "start beheading your children and your grandchildren."
Dakdok also claimed that Muslims in America would "kill your children for not eating what is liked. For not eating the lawful foods" and alleged that for Msulims "killing you is a small matter."
He also has claimed that President Barack Obama is a Muslim because "a child's religion in Islam must follow the religion of his father." Obama has on several occasions professed his Christianity.
Prior to the school district's decision to move the Dakdok lecture to a church, CAIR-MN argued that the public school should not host him and that doing so would violate the district's harassment and violence policy and Title VI of the Civil Rights Act of 1964.
"By spewing his hate-filled views in a school auditorium, Mr. Dakdok would have created the perception that his bigotry has the endorsement of educational authorities," Lori Saroya, executive director of CAIR-MN, said in a press release.
Dakdok, who has been criticized before for being "controlling and demanding" despite his claims to "love Christ and love people," has compared his method of speaking about Islam to rescuing a child playing with a gun loaded of bullets.
"If you truly love [the child] surly (sic) you will rush to him doing everything that you can to remove the gun from his or her hand," he wrote on his website.
"Christianity is truth and very logical, the more you know about the cult of Islam and Muslims the more you will see that I truly love Muslims and people in general," he added.