Christian Teacher 'Reduced to Tears,' Sues School Over Suspension for Calling Transgender Boy a Girl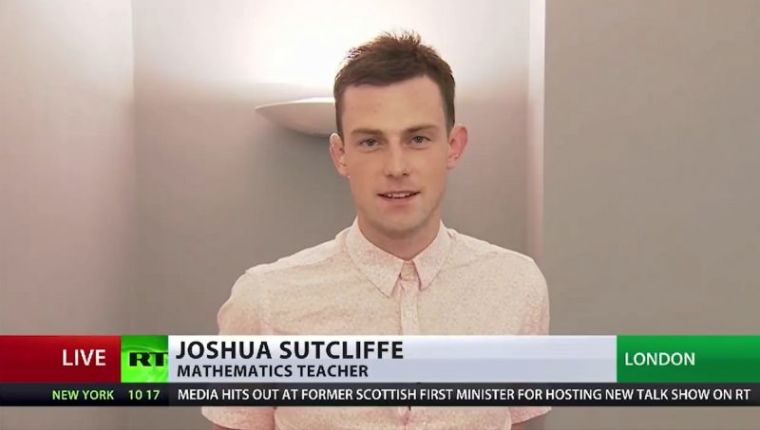 An evangelical Christian teacher in the U.K. has been "reduced to tears" and forced to sue the school that suspended him for referring to a transgender student born a female as a "girl."
The Mail on Sunday reported that Joshua Sutcliffe, the math teacher who is also a pastor at an evangelical church, is taking his Oxfordshire school and its headmaster to an Employment Tribunal after being suspended back in November.
Sutcliffe was apparently disciplined after saying to a group of students "well done girls," while one of them is transitioning and wants to be referred to as a male.
Sutcliffe is arguing that he was not given any formal instruction on how to refer to the pupil, who reportedly 'became irate' during the incident, leading the teacher to apologize.
A week-long investigation followed, however, after which the school found that Sutcliffe had "misgendered" the student, and had demonstrated "discriminatory behaviors" that went against the school's equality policy.
The transgender student's family also claimed that Sutcliffe has unfairly given their child a disproportionate number of detentions for poor behavior, though the claim was not upheld during the investigation.
Following a national outcry in support of Sutcliffe, the school postponed the pre-scheduled disciplinary hearing, but alleged that he has made a breach of confidence and has brought the school into disrepute.
Sutcliffe says that he has been left "distraught" over the controversy and has been 'reduced to tears,' explaining that teaching was his life. He insisted that the suspension he received is "political correctness gone mad."
In a letter to the school's headmaster, he wrote:
"As a Christian, I do not share your belief in the ideology of Transgenderism. I do not believe that young children should be encouraged to self-select a 'gender' which may be different from their biological sex; or that everyone at school should adjust their behavior to accommodate such a 'transition'; or that people should be punished for lack of enthusiasm about it."
He continued: "Implementation of these ideas is detrimental to the welfare of children, which I believe should be a paramount consideration. However, as a professional, I was always careful not to breach my employer's policies so long as I was not forced to act contrary to my conscience."
Andrea Williams, chief executive of the Christian Legal Center, said in a press release that an increasing number of teachers in the U.K. are finding themselves silenced or punished due to the "current sexual and gender ideology being imposed on our children in schools."
"We all know how much we change during our teenage years. It is vital that during those years we help our children to live in the biological sex they were born rather than encouraging them to change 'gender'. If we encourage them to change gender it is not kind and compassionate; it is cruel," Williams argued.
"What we need is a culture in our schools which gives emotional support to children through puberty without encouraging them to make life-long decisions against their natural born biological sex," she continued.
"If we collude in the transgender delusion we do not serve our children well, we harm them."