Christian Teacher Says School Forced Him to Resign for Not Following Transgender Policy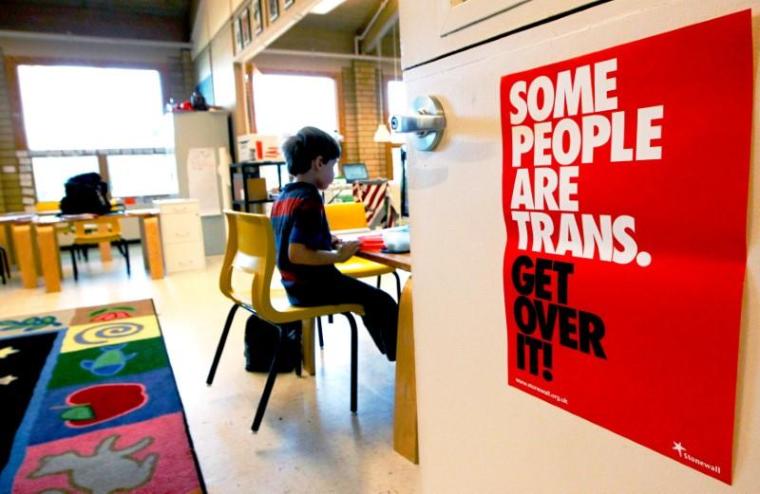 A school teacher in Indiana says the district forced him to step down because he wasn't willing to call transgender students by their preferred names due to his Christian faith.
John Kluge, the former orchestra teacher at Brownsburg High School in Brownsburg, Indiana, submitted a tentative letter of resignation late last month because the district threatened to fire him with three weeks remaining in the school year, according to Indy Star, which also reported that he sought to withdraw the letter on the last student day at the school but the school is not letting him stay.
"They're acting as if I have (resigned), even though I'm pleading, 'no,'" he was quoted as saying. "I'm not dead yet. I still want to work here."
Kluge believes he is being "compelled to encourage students in what I believe is something that's a dangerous lifestyle."
"I'm fine to teach students with other beliefs, but the fact that teachers are being compelled to speak a certain way is the scary thing," he was quoted as saying.
During the 2017-2018 school year, the school decided to order teachers to report signs of gender confusion by students to a guidance conselor or an administrator, and not to parents. The school also asked teachers to refer to transgender students as per their preference, and not with names given at birth by their parents.
"Because he will not actively encourage transgender students in their lifestyle, the administration has forced John out of his job against his will," says an online campaign to save Kluge's job, launched by the Indiana Family Institute.
"I would like to say that Mr. Kluge is an excellent orchestra director and to lose him would be very unfortunate," the campaign quotes a parent as saying. "He has built the orchestra into a very high level program with each of his four orchestras earning gold at their ISSMA contests in 2018. He also sent many students both as ensembles and solos to the State Solo & Ensemble contests where they performed very well. He cares about all of these kids and is there to help in any way he can."
In March, Lake Ingle, a student at Indiana University of Pennsylvania, claimed that he had been barred from a religious studies class he needed to graduate in May and asked to apologize after voicing his belief that there are only two biological genders.
A university spokesperson told The Christian Post at the time that no comment could be provided because of the Family Educational Rights and Privacy Act as it pertains to student education records.
A recent study, presented at the annual meeting of the European Society of Endocrinology annual meeting in Barcelona, Spain, found that certain brain activity of individuals who believe they are the opposite sex mirrors that of the gender they would like to embrace, but experts said the study didn't show whether the brain differences are innate or due to the choices and life experiences of those with gender dysphoria.
Additionally, the study conflicted with other supposedly pro-transgender studies that purport to show there is no such thing as male and female brain differences.