Christians Are Being Denied US Visas While 'Cradle of Christianity Is Wiped Off the Map,' Evangelicals Warn
'We Will Give Until It Hurts': Evangelicals Urge 1,000 American Churches to Host Persecuted Refugees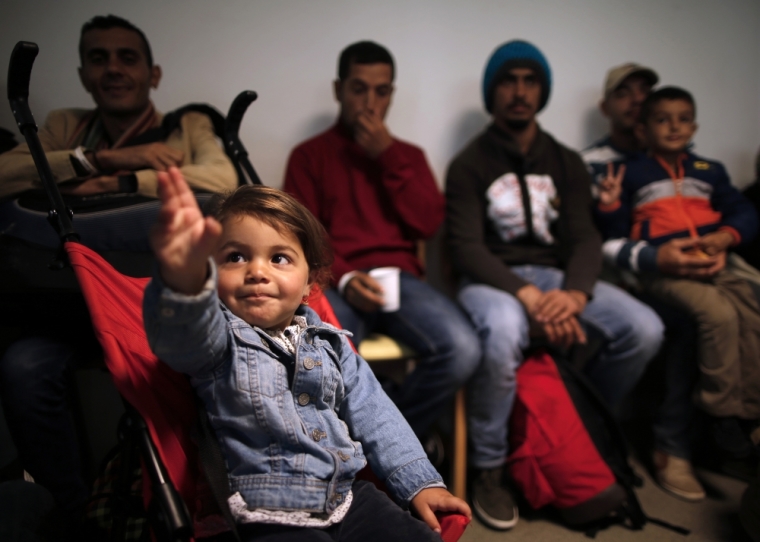 The Fostering Families program will provide asylum for refugees who are in the pipeline for resettlement, and for Christian refugees who right now have been denied visas to come into the U.S.
Jessip said that it's especially important to reach out now with a humanitarian effort of "epic and historic proportions," and revealed that several churches have already joined the effort and stated they are willing to foster more than one family.
"These proclamations will be submitted to the U.S. State Department, letting them know that these churches are ready to subsidize the cost for any and all resettlement, rather than burdening the U.S. tax payers," the GSA president continued.
"When the U.S. government is aware that the body of Christ is standing up and beginning to take action, once they are made aware of this initiative, they are very empathetic to helping these people and giving them a second chance at life again."
Other church leaders, such as Pope Francis, have also called on the Christian body to reach out to the refugees. Earlier in September, Francis urged every Catholic parish and religious community in Europe to take in at least one refugee family, noting that the Vatican would take two families itself.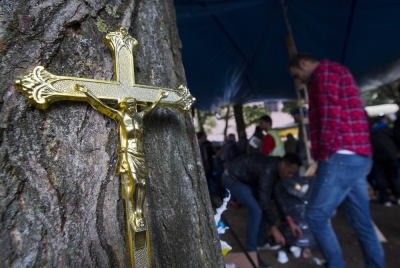 President Barack Obama's administration has said it will allow at least 10,000 extra refugees in 2016 to come to America, but Jessip said that number is not high enough, and warned that many persecuted Christians are being denied visas.
"It's not large enough by any means. America in its past has transplanted entire communities of Somalian refugees into Minneapolis-St. Paul, and yet we've denied Christians visas to come into the Untied States. With Germany taking 800,000 to a million people, and with these European nations being overrun, the U.S. can be doing much more," he added.
Jessip noted that there will be several challenges with resettling refugees and helping them get acclimated to a completely different culture and system, and there will need to be an intelligent approach worked out.
With stories of Muslim refugees being baptized and converting to Christianity throughout Europe, such as with Iranian refugees seeking asylum in Germany, Jessip said such people are coming to know Christ firsthand.
"It is an incredible opportunity for the body of Christ to awaken, arise, take action, and help these people," he added.
There has been some controversy over religious considerations, however, with instances like Slovakia announcing that they will only take in Christian refugees, instead of Muslims.
On the other hand, Anglican leader Justin Welby, as well as Christian persecution watchdog groups, have warned that some government policies, like that of the U.K., are discriminating against Christians who are avoiding entering formal refugee camps populated by Sunni Muslims amid fears of attacks by Islamic radicals.
Jessip argued that both Muslims and Christians should be helped equally, but said that the media often does not portray just how much discrimination Christians have faced.
As for the Christian responsibility to help refugees from a biblical perspective, Jessip focused on Jesus' words in Matthew 25, where Christ said:
"For I was hungry and you gave me something to eat, I was thirsty and you gave me something to drink, I was a stranger and you invited me in, I needed clothes and you clothed me, I was sick and you looked after me, I was in prison and you came to visit me."
The GSA president said that Christians "will have to answer for these things."
"And I believe that God has blessed America in such a way, that the body of Christ is the most empathetic body that there is," he continued. "We will give until it hurts."
Jessip reflected on the complacency in the U.S., with people often complaining about little things, while the reality is that on the other side of the Earth, "people are literally starving to death or running for their lives with only the clothes on their backs."
"I believe that we are in a kairos moment. And we have very little time to react to that. I think that we have to be obedient to the word of God, and begin to awaken this Church," he said.
More information on how people can get involved to help is available on the GSA website.