Christians on the Brink of Extinction Amid Unrelenting Genocide in Iraq, Syria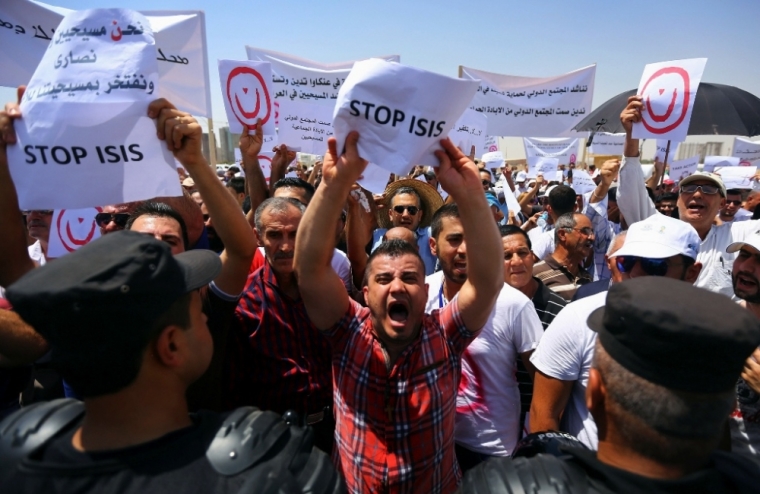 Persecuted Christians in Iraq and Syria fear that they are on the "brink of extinction" amid the genocidal actions of the Islamic State terror group.
"We are a people on the brink of extinction," Juliana Taimoorazy, a Chaldean Catholic and ethnic Assyrian, told the National Catholic Register in an interview published Wednesday.
The report notes that hundreds of ancient Christian churches and places of worship have been destroyed by IS throughout Iraq and Syria, while millions of people have been forced to flee as refugees, and entire groups have been killed. Large Christian communities have also been emptied, putting an end to thousands of years of history.
"We gave a lot to Christianity as Eastern Christians, and we gave a lot to humanity as the Assyrian people: Our history is 6,700 years old, and we established the first library in the world, among other contributions," added Taimoorazy, who is the the executive director and founder of the Iraqi Christian Relief Council.
Cardinal Timothy Dolan of New York said the entire Roman Catholic Church is hurting in the wake of disappearing Christian communities, such as more than 100,000 Christians being driven out from the Nineveh Plain when IS took over the region. Dolan called on Western Christians to pray for their survival, and to help with advocacy and material support.
"These are our roots, and we see them displaced, see them threatened and see them wondering about their very survival," Dolan said.
Bishop Yousif Habash, who leads the Syriac Catholic Eparchy of Our Lady of Deliverance in Newark, N.J., separately added that IS can take everything away from Christians, except for their faith.
"We are here to stand and give witness for the Christian faith," Habash said. "We told ISIS, 'You can take everything, but not our faith.'
Taimoorazy reflected that what the Christians of Iraq and Syria right now need the most is survival, followed by restoration.
"Restoring the people is the most important thing right now," she added. "Restore these people's spirit, and then comes the rebuilding."
Several priests and bishops from the region, including Father Douglas al-Bazi, who was held and tortured by Islamic extremists in 2006, have warned that believers face the greatest dangers imaginable in the territory held by IS.
"We are victims. The word [genocide] sometimes doesn't make sense to us. Genocide is a big word here. To me and to my people, 'genocide' is a polite word. I think we need to find another word to be fitting for what has happened to my people," the priest told The Christian Post earlier in March.
"We are talking about systematic genocide. We are not talking about one [instance] just happening by the Islamic State. We are talking about a huge history of targeting our people. We are are one of the oldest groups — Christians in Iraq and Mesopotamia. Just suddenly we find ourselves losing everything."
Some, including Patriarch Ignace Joseph III Younan, have accused Western governments of doing more harm than good in the actions they have taken.
"Western democracies have conspired against Syria and produced the destruction of the nation's infrastructure, the demolition of houses, towns, villages, monuments and archaeological sites," Younan said in November 2015.
"This is the result of a foolish politics and of a conspiracy, under the pretext of bringing democracy to the region."