Christians Who Oppose Roy Moore Shouldn't Celebrate MLK Jr., Theology Prof. Argues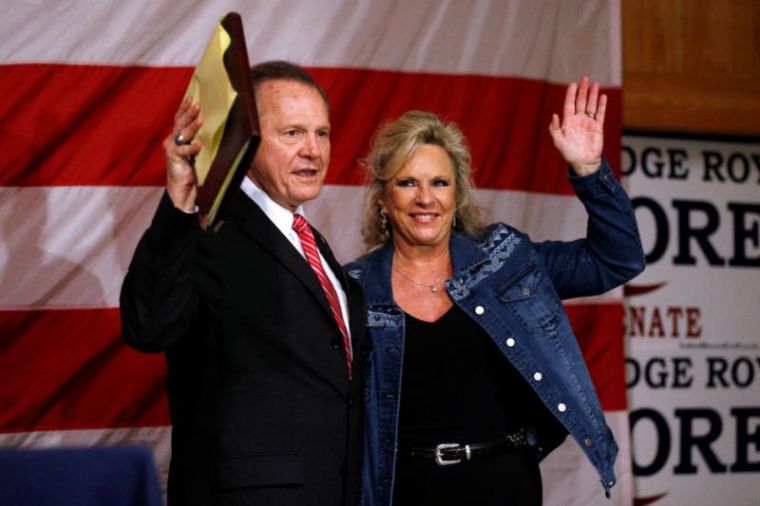 A Christian professor is challenging the notion that supporters of accused sex offender Roy Moore are hypocrites, given an influential evangelical group's upcoming conference celebrating Martin Luther King Jr., who was also accused of sexual misconduct.
In a note published on his Facebook page, Robert Gagnon, a New Testament scholar and former associate professor at Pittsburgh Theological Seminary, pushed back against a Dec. 1 editorial that appreared in The Gospel Coaltion titled "The Nonpartisan Solution to Our Roy Moore Problem" by one of TGC's editor's, Joe Carter.
Carter maintained in the essay that Christians who have argued that it is not immoral to support Moore in light of what is alleged have engaged in unfathomably "perverse reasoning." Such Christians opting to support a sexually predatory Republican over a Democrat who supports abortion are gravely compromising their integrity and gospel witness by making a consequentialist "lesser of two evils" decision. The nonpartisan solution to this problem, he said, was for evangelicals to practice "convictional inaction" by refusing to vote for any morally compromised candidate.
Gagnon took issue with this, particularly since the The Gospel Coaltion is preparing to host a conference celebrating the legacy of Martin Luther King Jr. in early April, which coincides with the 50th anniversary of King's death. King regularly had extramarital sex with multiple women while on his road trips, according to his closest confidant, Ralph Abernathy, the professor noted. Gagnon cited an esteemed historian and other credible reports from other sources telling of additional kinds of scandalous sexual behavior in which King also participated.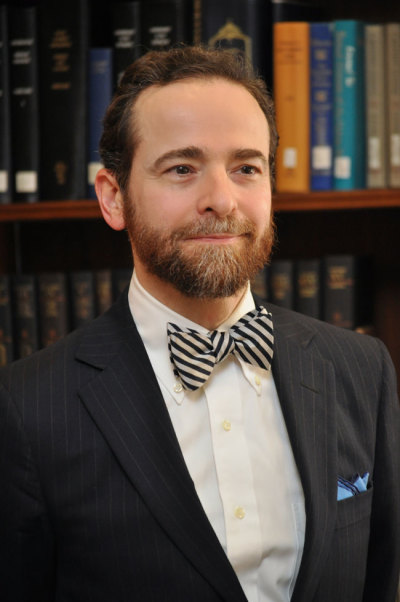 "Given that record of immoral sexual behavior, how can anyone associated with TGC chastise Christians who vote for a man who has had only two serious allegations, one from 38 years ago and the other from 40 years ago, neither of which (though involving two teenagers, one of which is an assault claim) resulted in any actual sexual intercourse and neither of which has been (or likely can be) proven?" Gagnon asked.
"It is okay to celebrate MLK's life despite the immorality throughout his career but not okay to vote for Moore despite the allegations of immorality from his very distant past? Is that because Joe and others didn't want Moore to be elected even before the allegations about sexual misconduct came out? We can adopt one policy for people we like and another policy for people we don't like?"
Carter replied in the comments that he could not speak for TGC, has not had any involvement with the upcoming conference and has no plans to attend, and he wouldn't defend King's immorality.
"I could not in good conscience vote for MLK to hold public office. If there was a credible accusation, as there is against Roy Moore, that MLK assaulted a women, then that alone would disqualify him," Carter explained.
He stressed in the comments the charge of hypocrisy is aimed at Christians who turn a blind eye to the allegations against Moore but once railed against the behavior of Bill Clinton, a theme evangelical leaders opposed to Trump, such as Russell Moore and others, frequently espoused during the 2016 election cycle.
The conversation is a snapshot of some of the current divisions within conservative evangelical ranks over Christian participation in politics and civic life.
A recent PRRI survey revealed that 3 in 10 white evangelicals now say that "there's almost nothing President Trump could do to lose my approval." In Alabama, a Dec. 2 Washington Post-Schar School poll found that an overwhelming majority of white evangelical Protestants, 78 percent still support Moore despite the allegations of sexual misconduct.
If and when Christians decide to vote for Roy Moore at least some do so reconizing several things, Gagnon responded, noting that he appreciated the thoughtfulness about how Carter arrived at his stance but considered his charge of hypocrisy toward Moore voters "grossly inappropriate."
"What I'm trying to suggest to you is that while personal moral life counts in politics, it can't always be the only factor that is considered because personal moral failings vary in severity, timing, and level of proof, just as policy platforms range in number, kind, and severity. How one compares one element to another is not always easy," Gagnon said.
He went on to explain that these Christians have reasonable doubts about the allegations concerning Moore, and while they agree that the charges are disturbing, they disagree about how serious they are and whether they should prohibit him from public service decades later. Additionally, the Moore supporters appreciate and prefer his socially conservative views over the liberal alternative and also recognize Moore seems to have lived morally for decades, which both lends credence to their doubts about the allegations and suggests that whatever he did 40 years ago, he is not the same man now.
The Alabama special election to fill the Senate seat once held by now-Attorney General Jeff Sessions will occur Tuesday and polls indicate a close race.