Christians With Muslim or Buddhist Backgrounds Most Heavily Persecuted in China; Leader Pleads for Bibles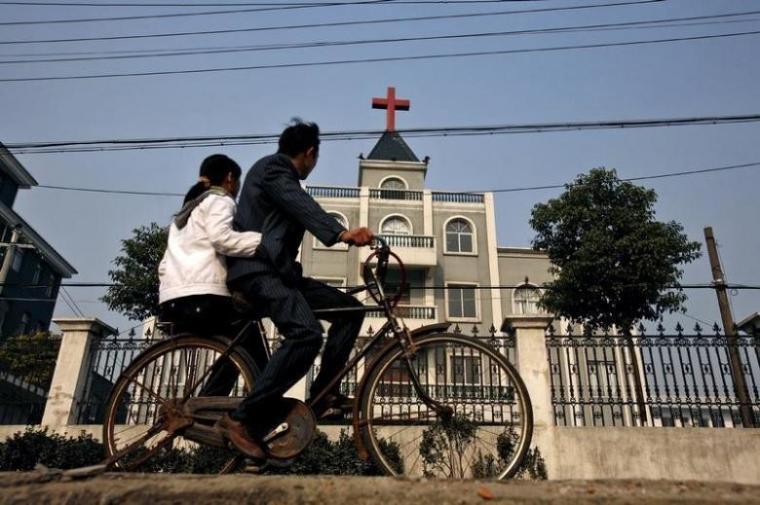 Believers with Muslim and Buddhist backgrounds are the most persecuted Christian groups in China, according to a watchdog organization. And those Christians are in urgent need of Bibles in their own languages.
"We need as many Bibles in our own languages as possible," said Patrick, an MBB (Muslim-background believer) church leader. "We don't know where to find them, so please bring as many as you can. Many brothers and sisters need them!"
Open Doors USA said on Friday that Muslim- and Buddhist- background believers, who are heavily monitored by the Communist government, are in "burning need" of Bibles in minority languages such as Uyghur, Kazakh, and Tibetan.
Muslims and Tibetans in China have their own languages and are not able to read Mandarin, which is China's most common language.
Open Doors also noted that the minority Christians are often illiterate and in need of audio and video presentations of the Gospel.
The challenges have increased in Xinjiang province since early 2017 following new security controls and restrictions. Although meant to counter Islamic extremism, the measures have led to heavy police presence that hinders the delivery of Christian books and electronic materials.
The watchdog group said that it has still been able to send in contextualized Christian materials to minority believers in their own languages, however, and has been supporting MBBs to develop their own contextualized materials.
Tibetan believers have said that the Old Testament is very important to them because it teaches them to worship the only true God, rather than a culture of polytheism.
"I understand we have to worship the only true God when I read the Old Testament. The Lord repeatedly blamed the Israelites for worshiping idols," one Tibetan believer said.
There have been several stories of conversions to Christianity in China's remote rural regions. Open Doors shared one from July about a former village shaman who left behind her life of "demons and darkness" after she experienced a dream on her deathbed and felt urged to follow Christ.
"I was in the back seat of a taxi as my brother drove me toward an endless darkness. But then three men, who were wearing brilliant white robes, approached. But their light was so bright, I couldn't see their faces," the former shaman, Ting, shared of her dream.
"They told me I must make a choice. And as they spoke, two other men wearing black robes invited me to follow them. I knew in my heart one of the men wearing a white robe was Jesus. So I followed Him."
Catholic Chinese Christians have also suffered persecution by the government. A video released late in August shows priests and lay Catholics being injured while trying to protect a church property from being destroyed by bulldozers in Wangcun village in the northern Shanxi province.
Believers who fought back against the demolition could be heard shouting "Jesus save me!" and "Mother Mary, have pity on us."